Nordstrom Anniversary Sale Best Seller: The RIKI SKINNY is the Talk on the Web
The Nordstrom Anniversary Sale is one of the biggest annual sale events. It rivals big sale days like Labor Day or Memorial Day, and for many, it's even bigger than Black Friday. It's where you can find the latest styles and favorite items from trendy jewelry, designer shoes, home decor, and beauty must-haves at a great price. The Anniversary Sale also includes exclusive items only available in Nordstrom during the sale.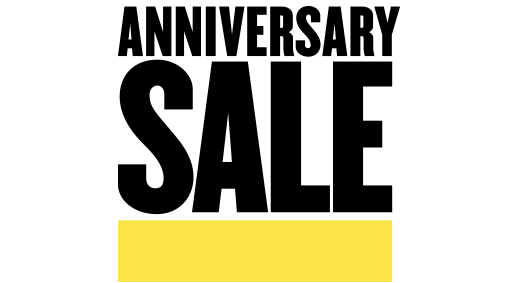 Image: Nordstrom
The sale kicks off with VIP early access for Nordstrom card members and the Nordy Club reward cardmembers, followed by a twelve-day shopping extravaganza for the general public. Like many great events, the Nordstrom Anniversary Sale only happens once a year. What makes this sale so popular is the chance to snag in-season designer threads, shoes, baby gear, beauty products, and much more at a discounted rate. Once the sale is over, you won't be finding those items in the red-tag clearance section. You'll find them displayed with their original price tag again.
For years, influencers big and small have promoted and shared their favorite and must-have Nordstrom Anniversary Sale picks on social media. Even traditional media outlets have followed suit by creating curated shopping guides, best-seller lists, and articles raving about their editor's top picks from the sale.
Well, did you know that our OG Instagram famous mirror has been featured as a best-seller in the sale? We're not surprised. We know how great the RIKI SKINNY is and what a STEAL it is in the Nordstrom Anniversary Sale. In fact, it's featured in many publications like ELLE, Marie Claire, Reader's Digest, and Style Caster. But one tiny detail these publications forgot to mention is that the RIKI SKINNY is RIKI LOVES RIKI's best selling mirror with over one hundred reviews from loving customers. And not to toot our own horn here, but it was also on Oprah's list of favorite things, and c'mon, that says a lot, right?
The rose gold RIKI SKINNY was carefully chosen and is exclusive to the Nordstrom Anniversary Sale. Why? Because it comes with not a 3x or 5x magnifying mirror like the traditional RIKI SKINNY, but with a 10X magnifying mirror that attaches directly to the SKINNY for some serious close-ups. You won't find this bundle anywhere else. 
It's modern, trendy, innovative, and so on-brand, you'll not only use it to take selfies but will also take pictures of it on your vanity as well (And when you do, use #rikimirror to be featured on our Instagram!). The RIKI SKINNY is a one-of-a-kind mirror. It provides ultra-flattering LED lighting with five dimming stages that combat fluorescent lights. With its Bluetooth connectivity and magnetic phone holder, you'll be able to take gorgeous pictures and well-lit videos- no filters needed! 
The RIKI SKINNY brings professional lighting to your home in the size of an iPad. It's the perfect way to document all your other Nordstrom finds. So don't walk, RUN to your nearest Nordstrom department store (or order online) to get your hands on this exclusive RIKI SKINNY deal before it's too late.