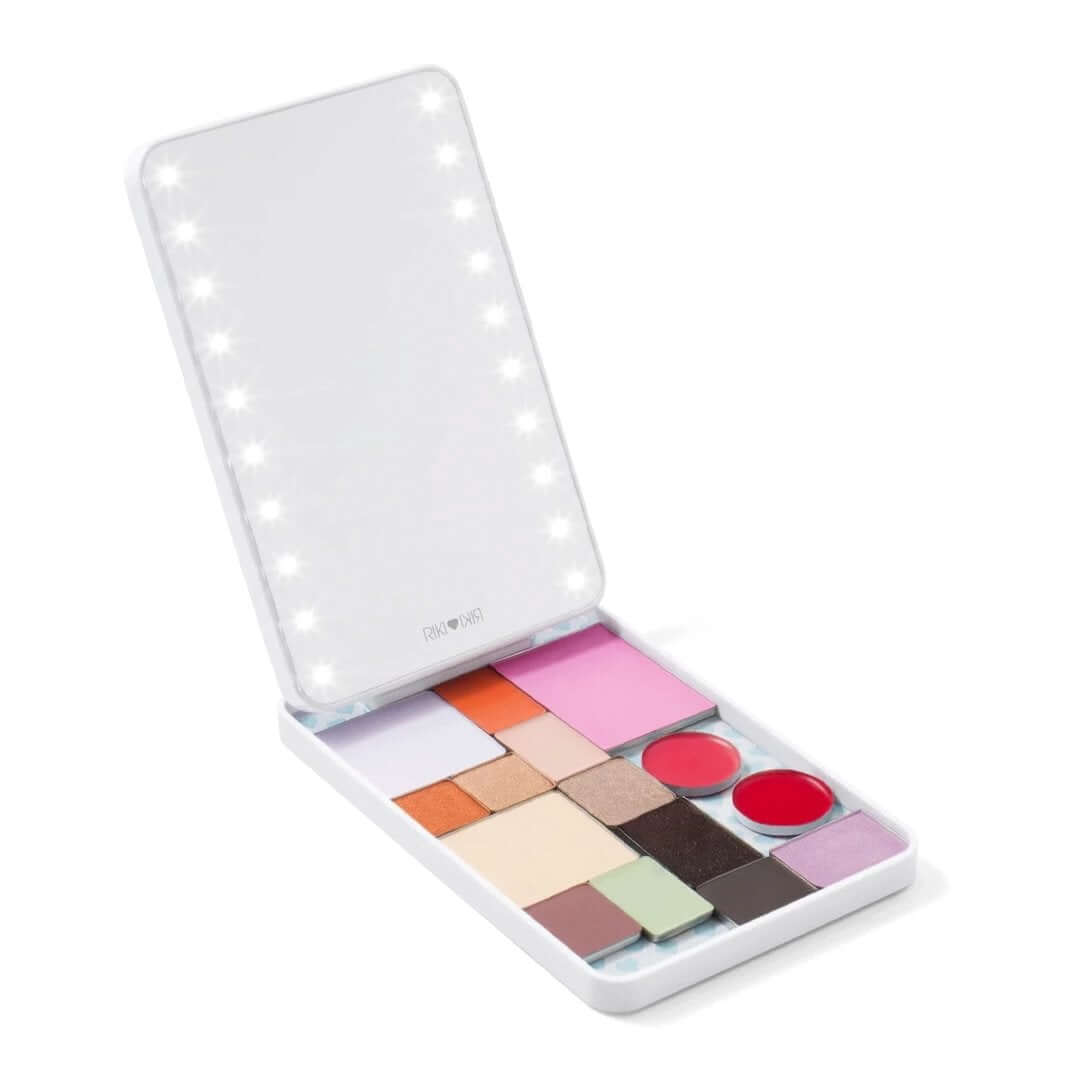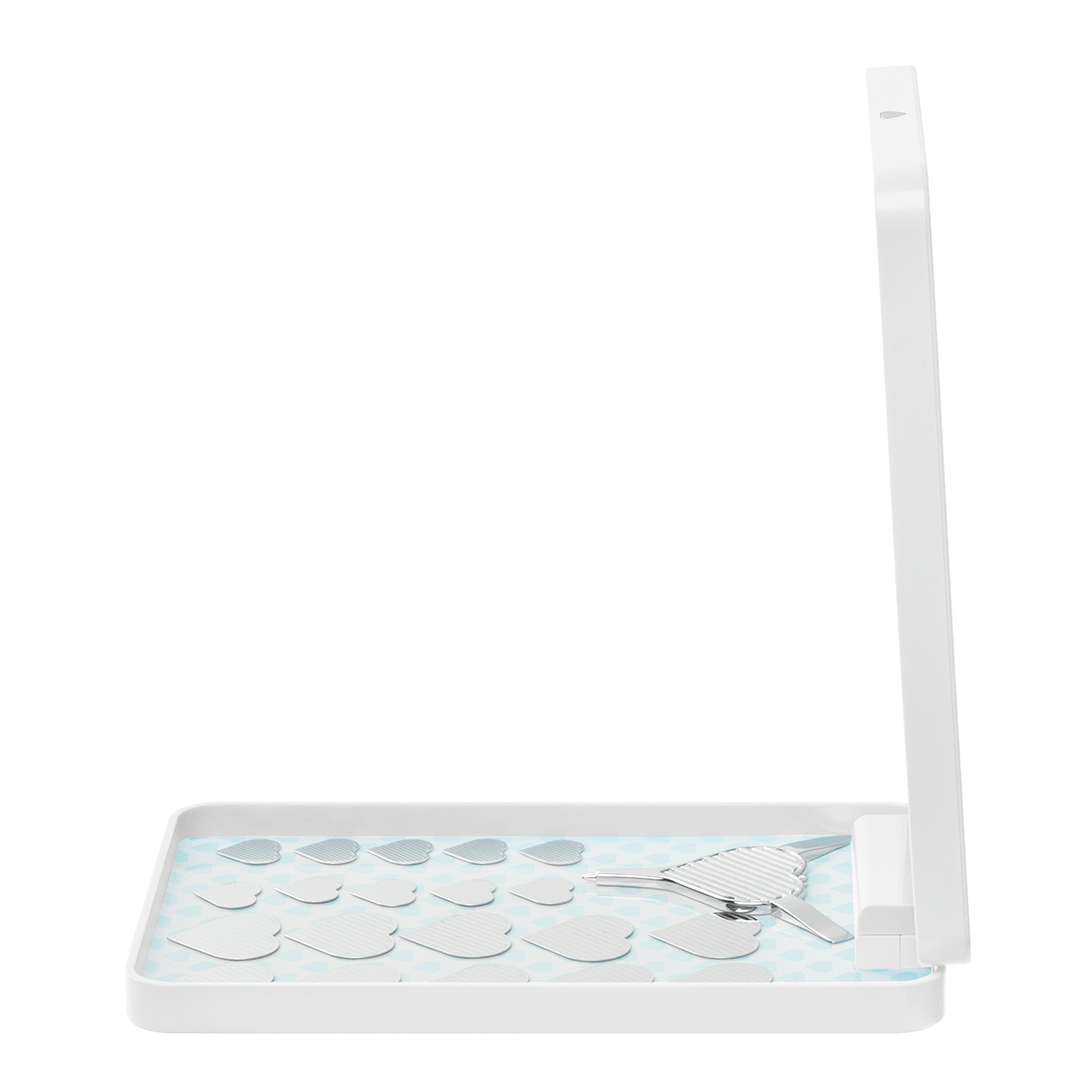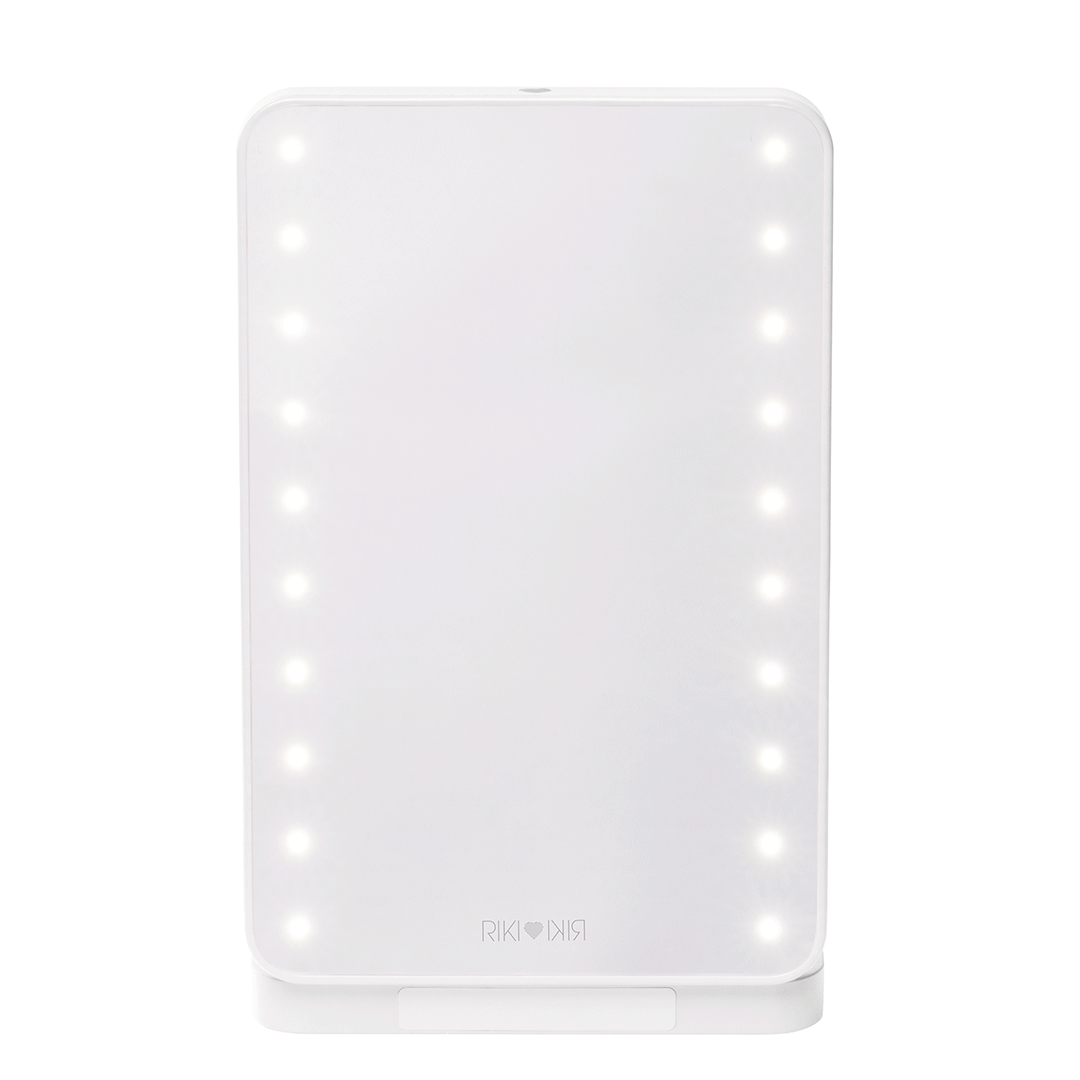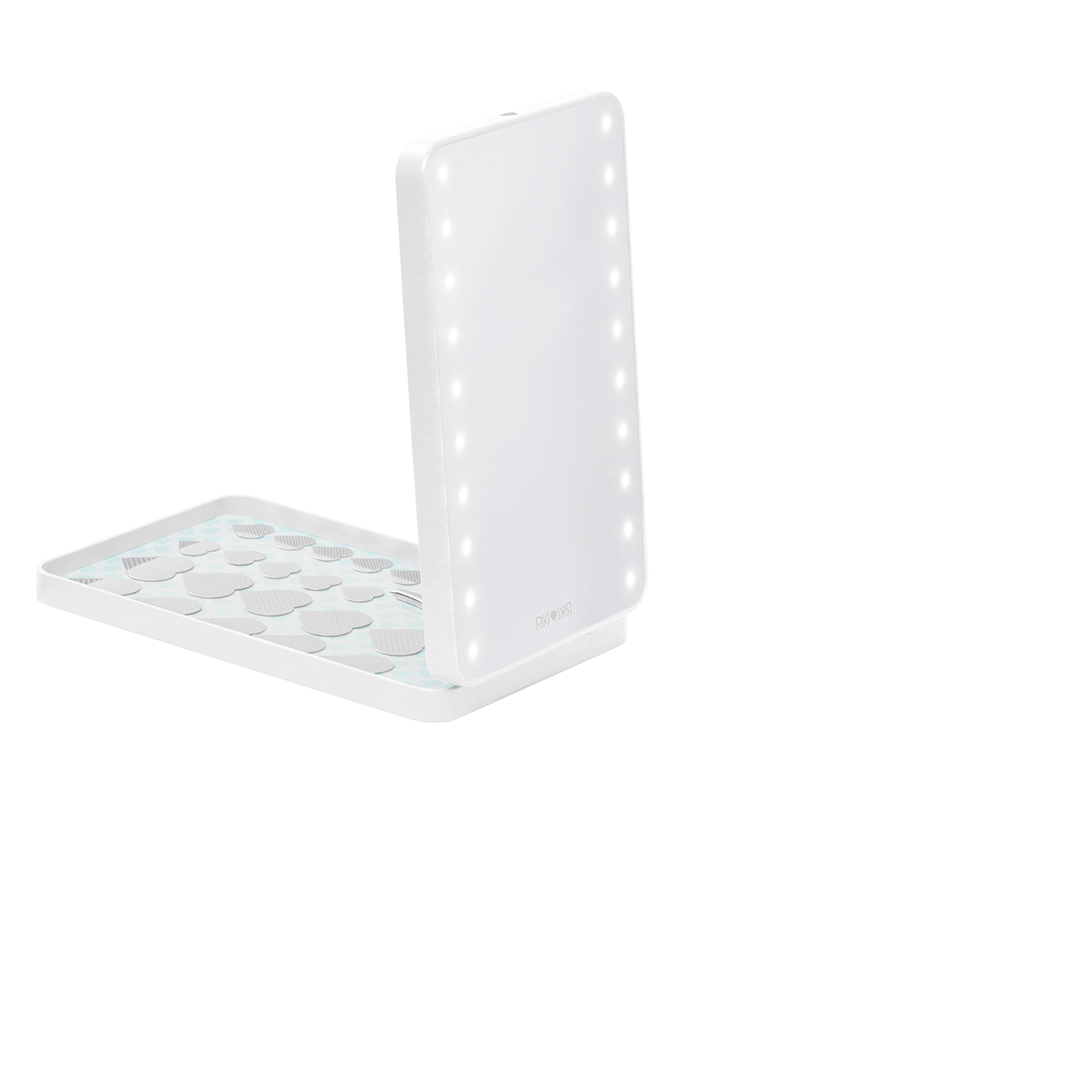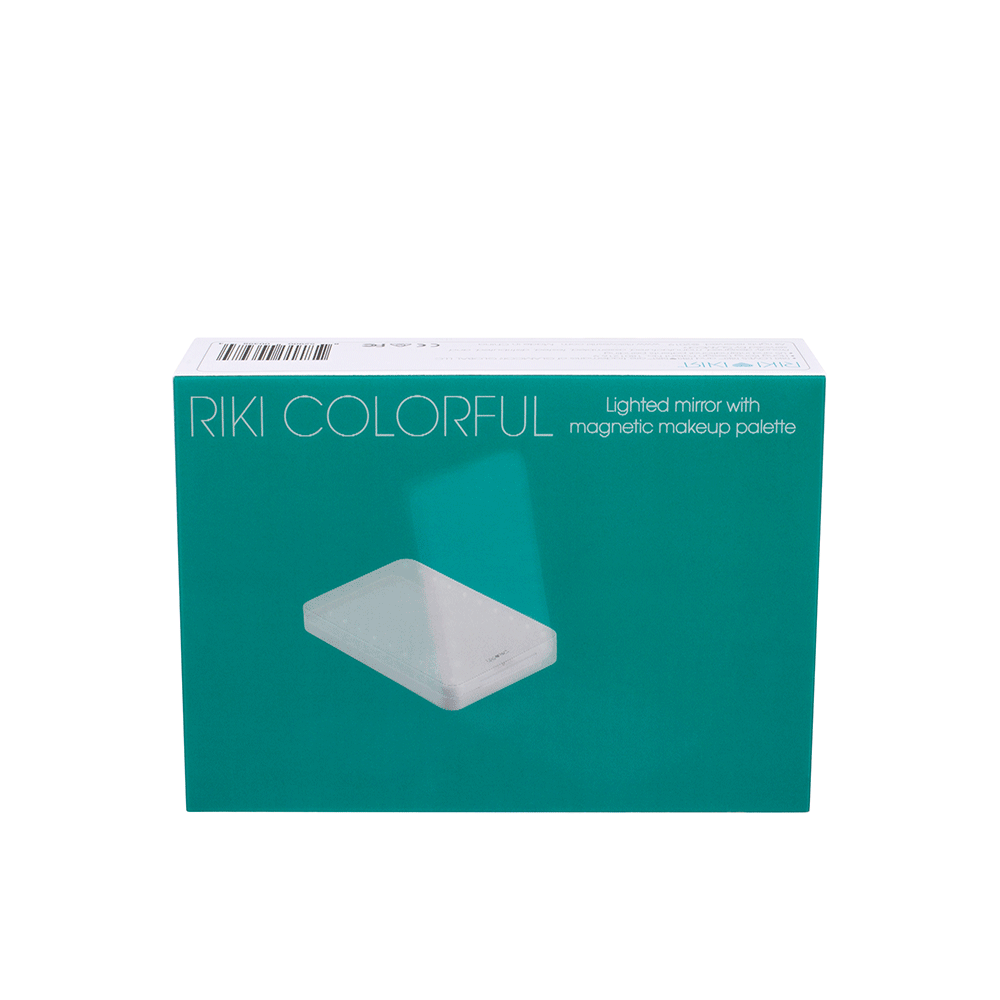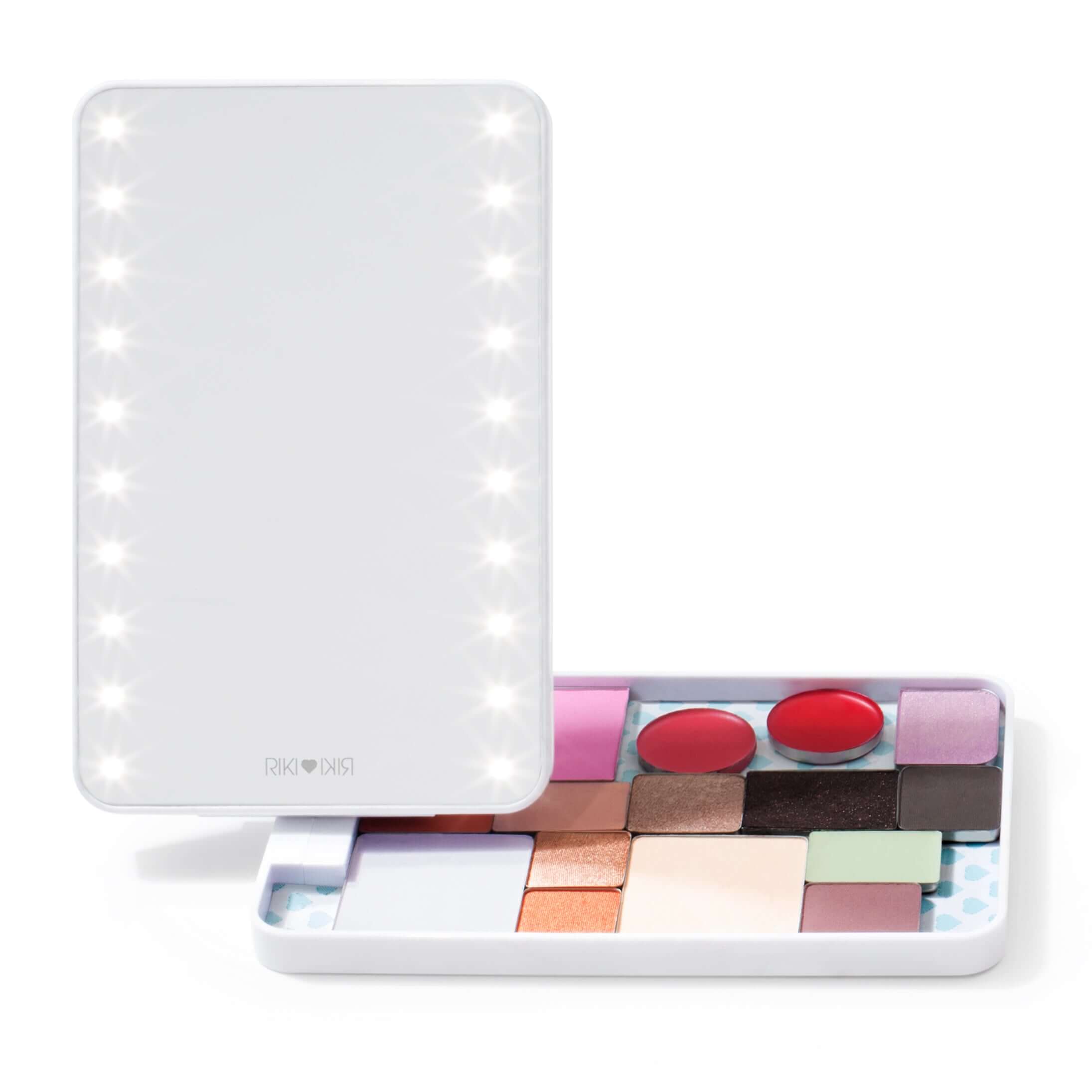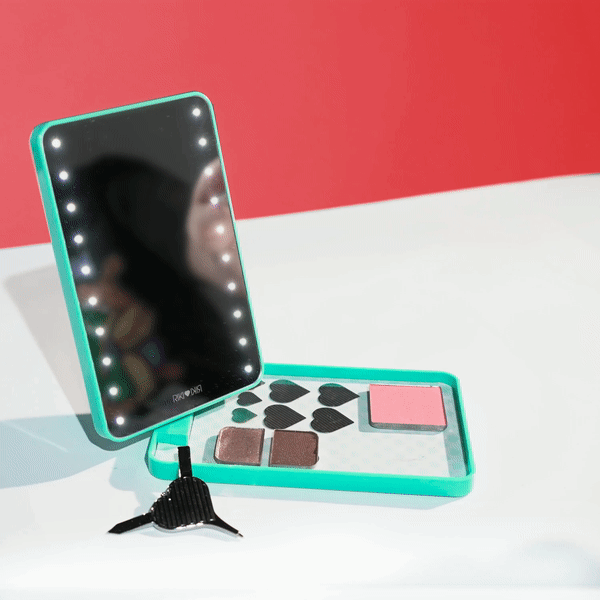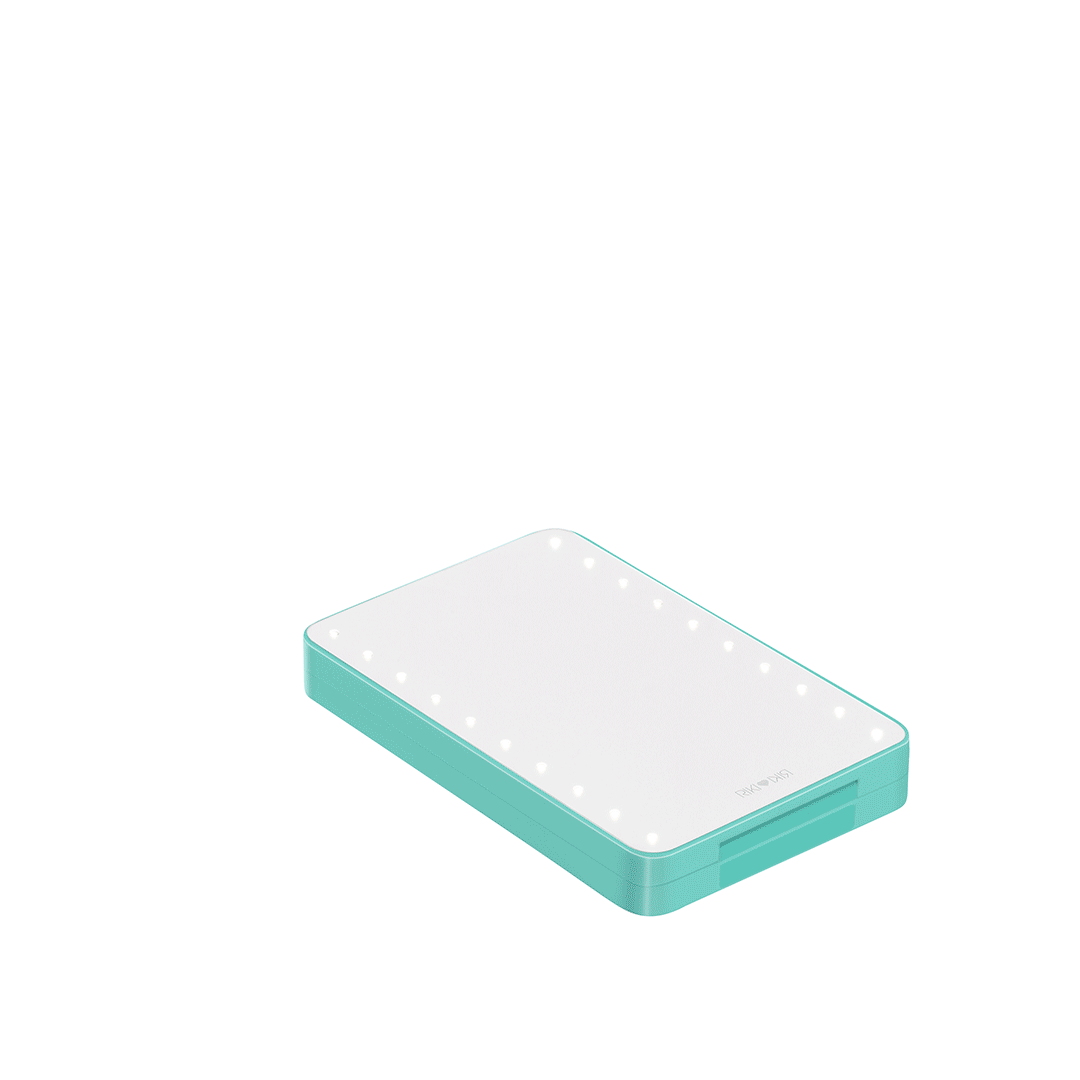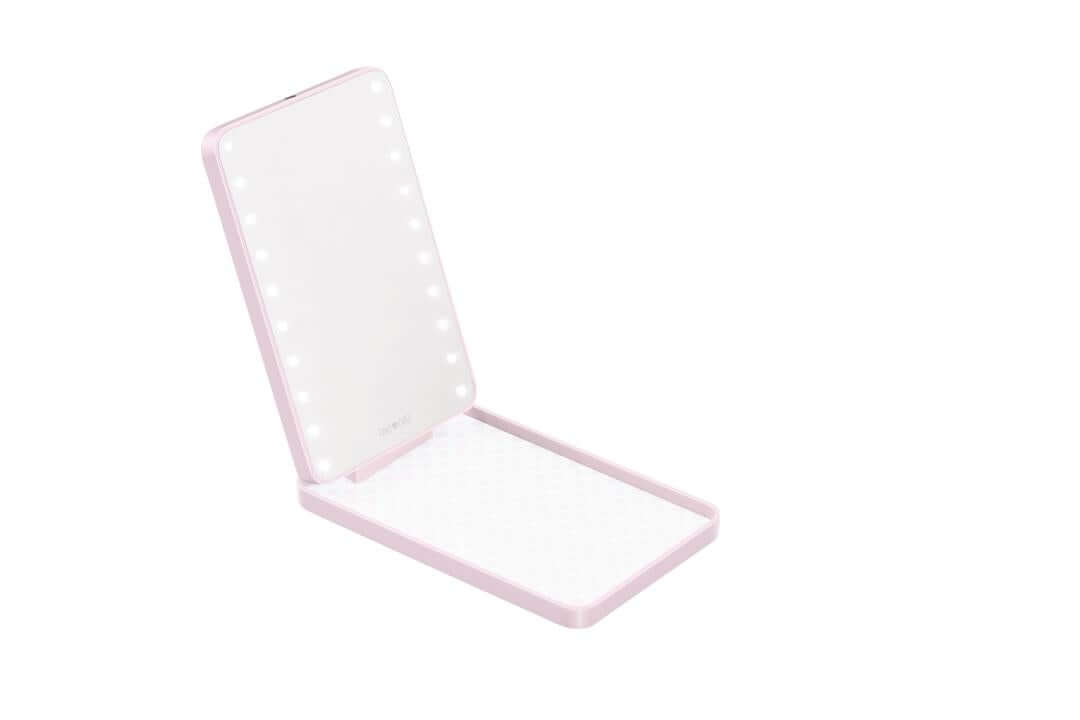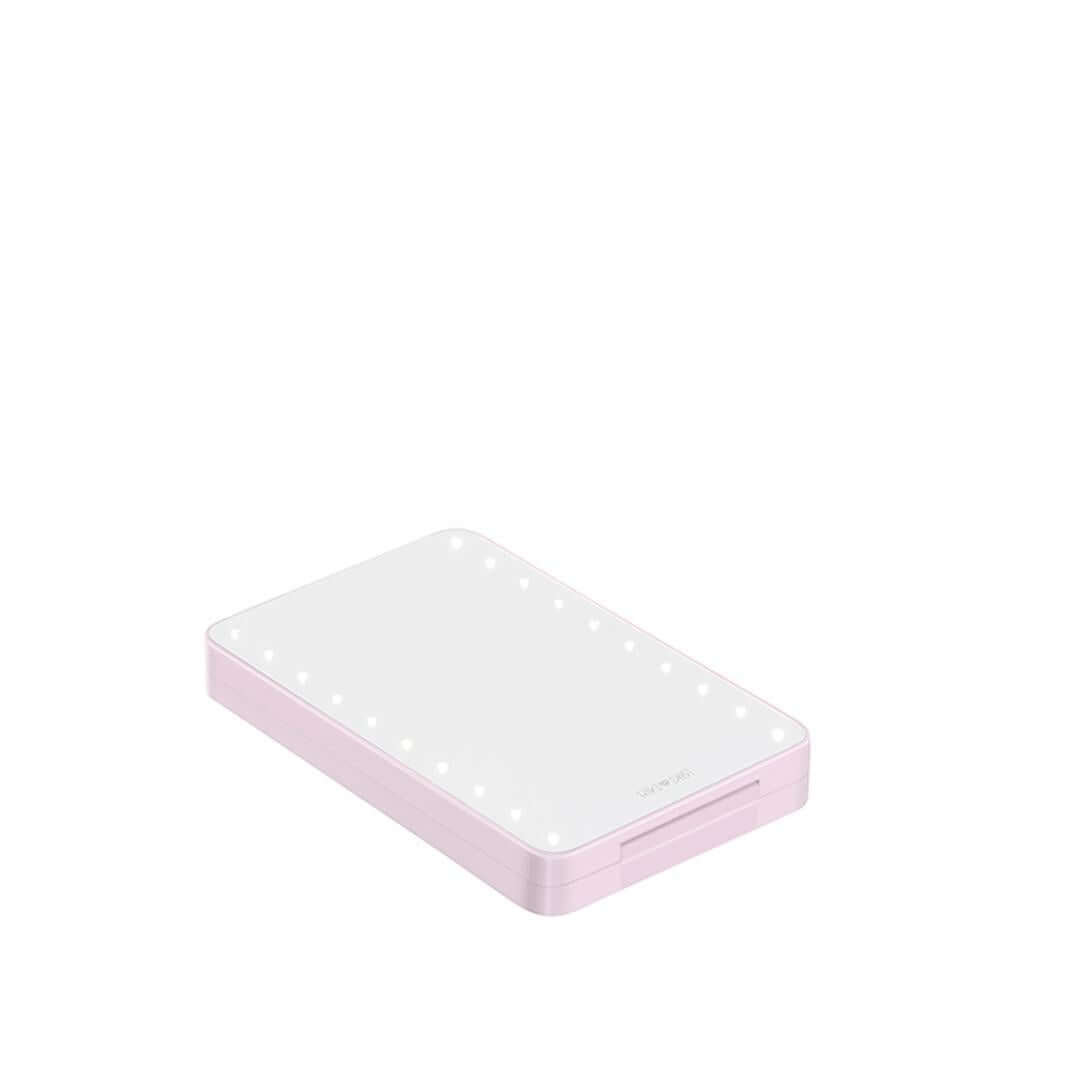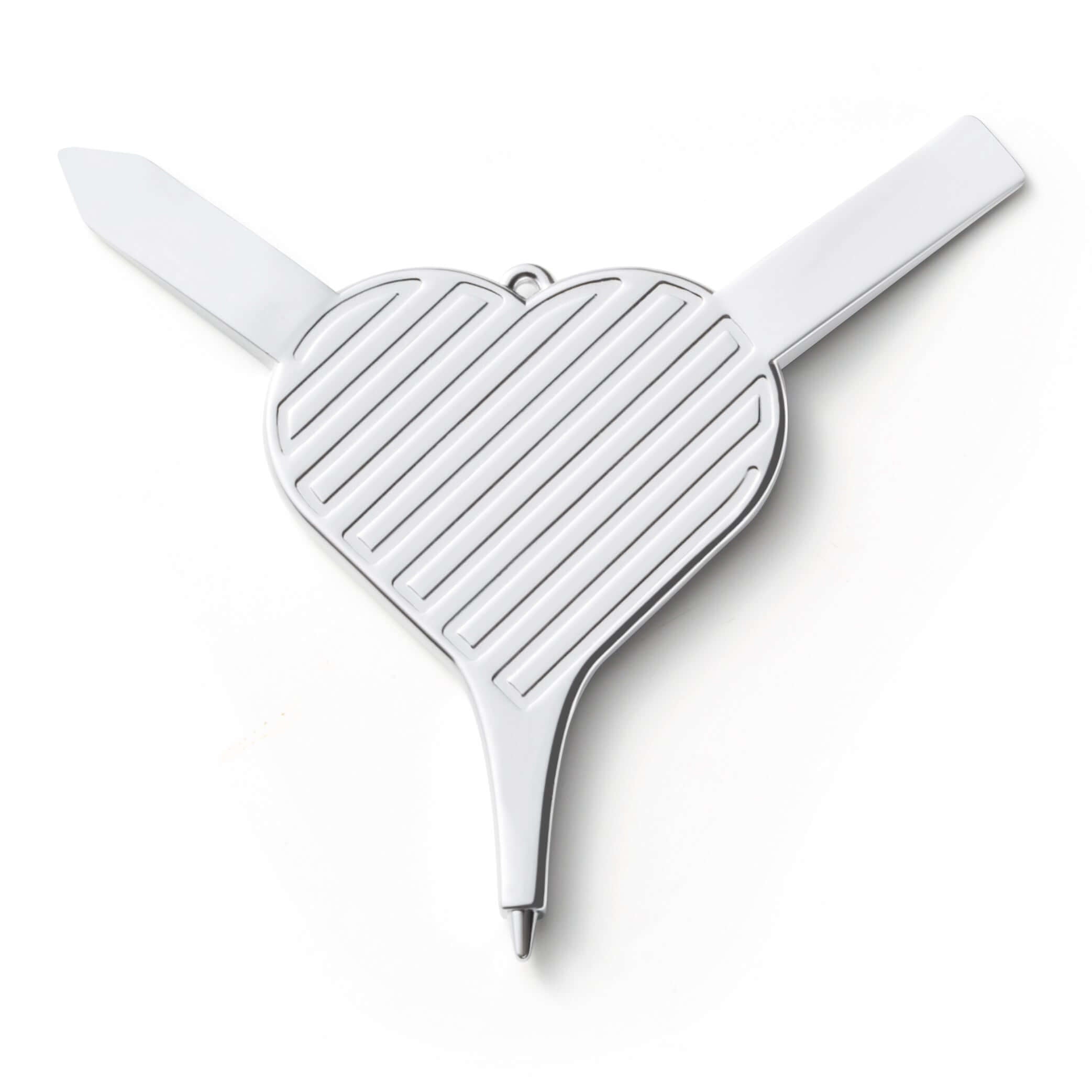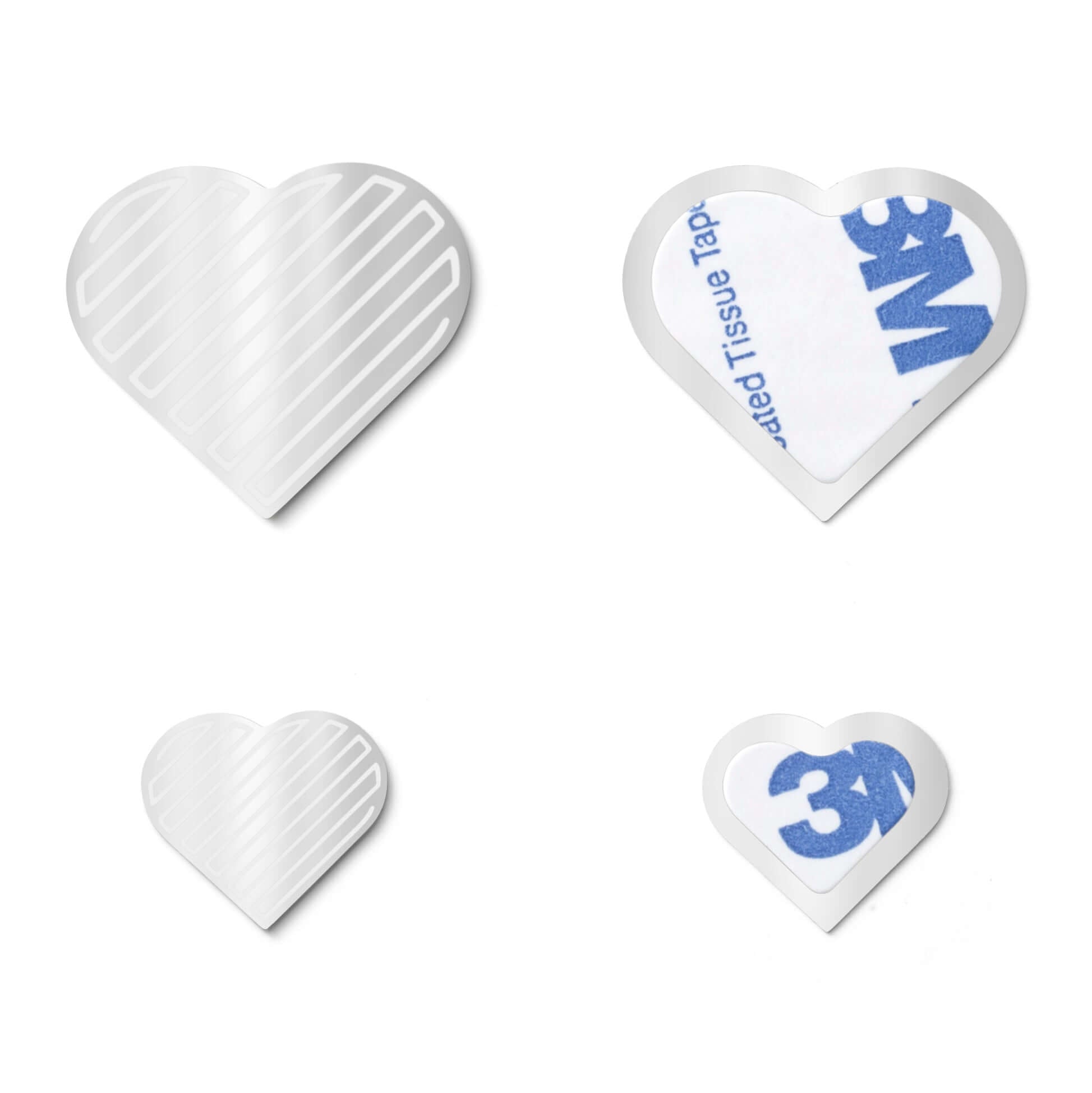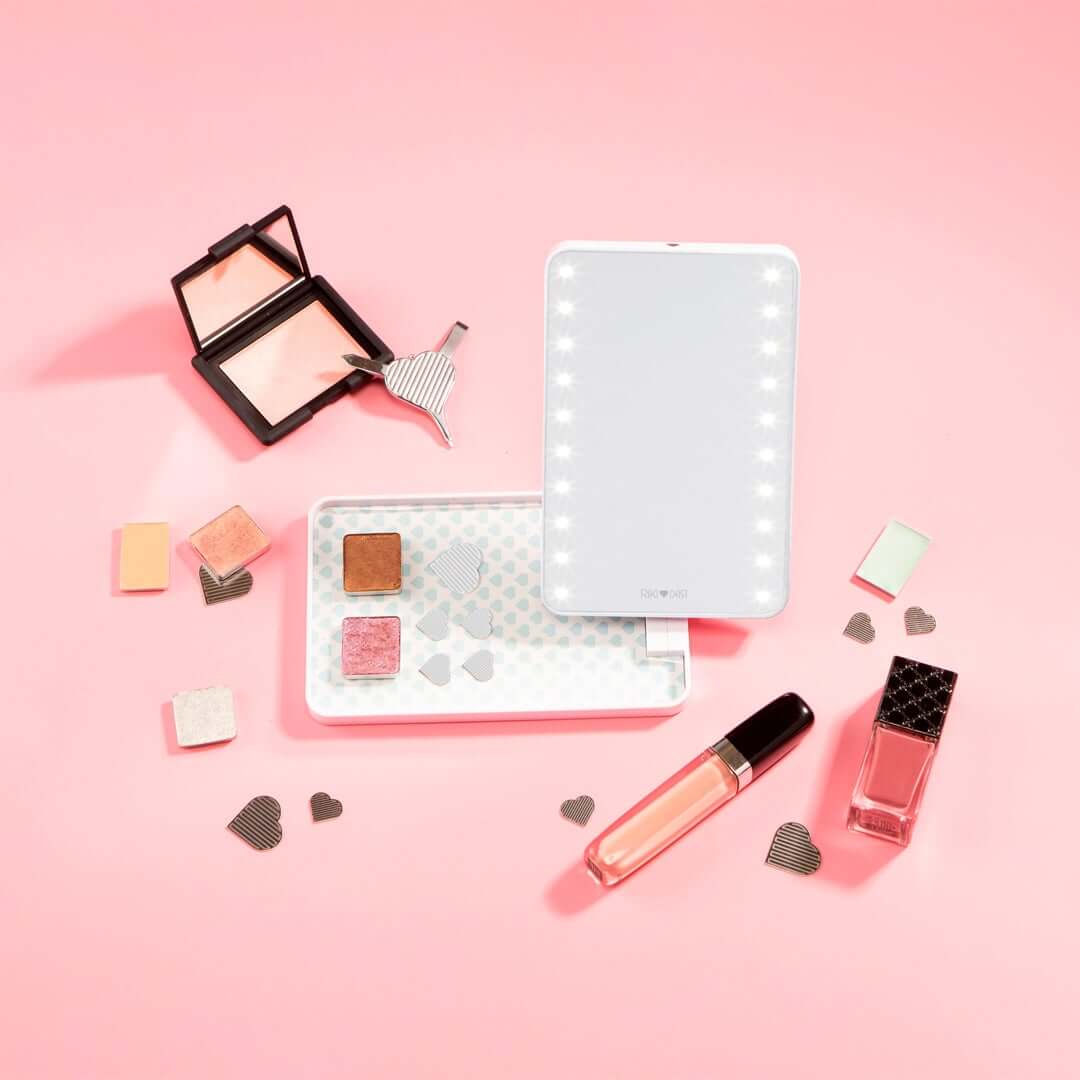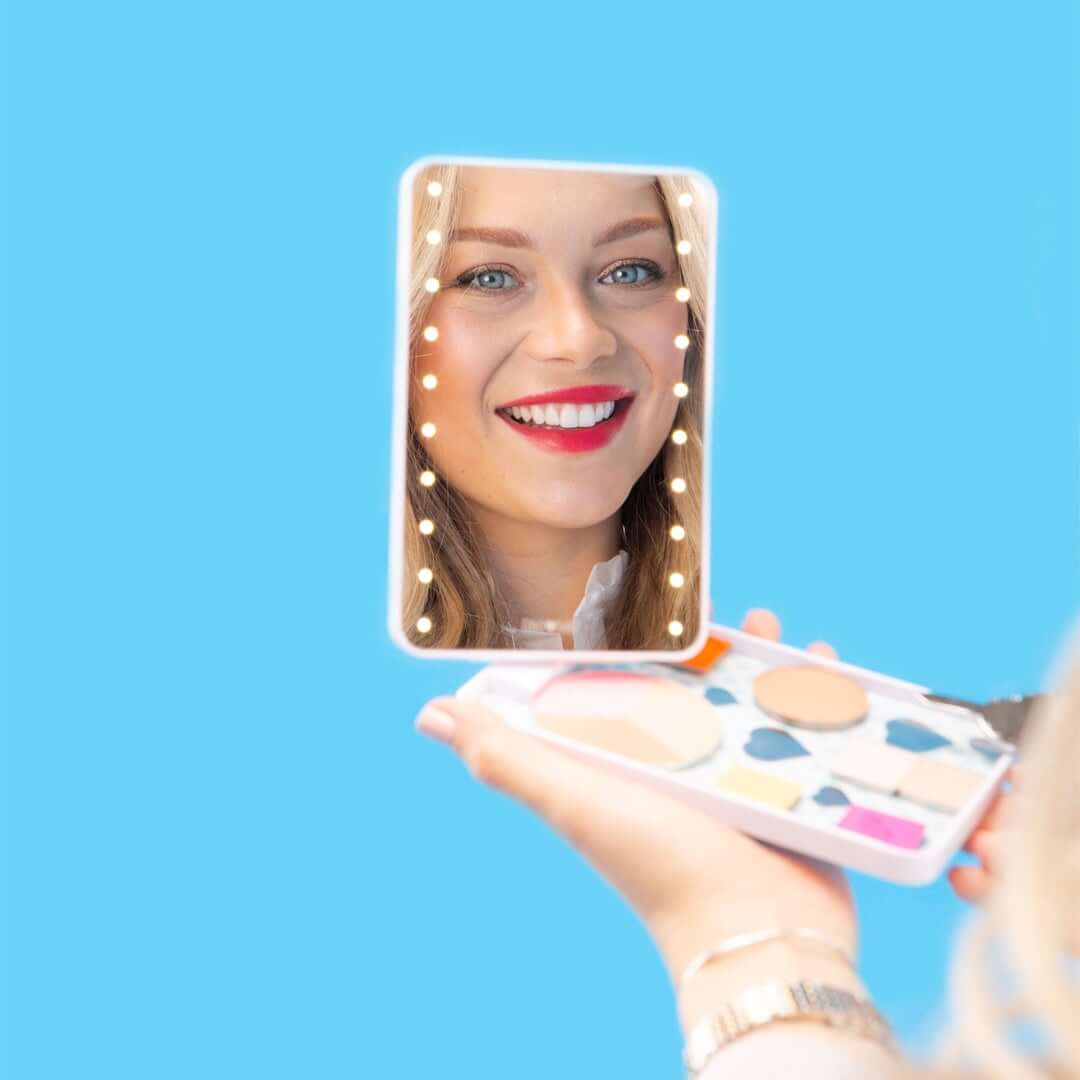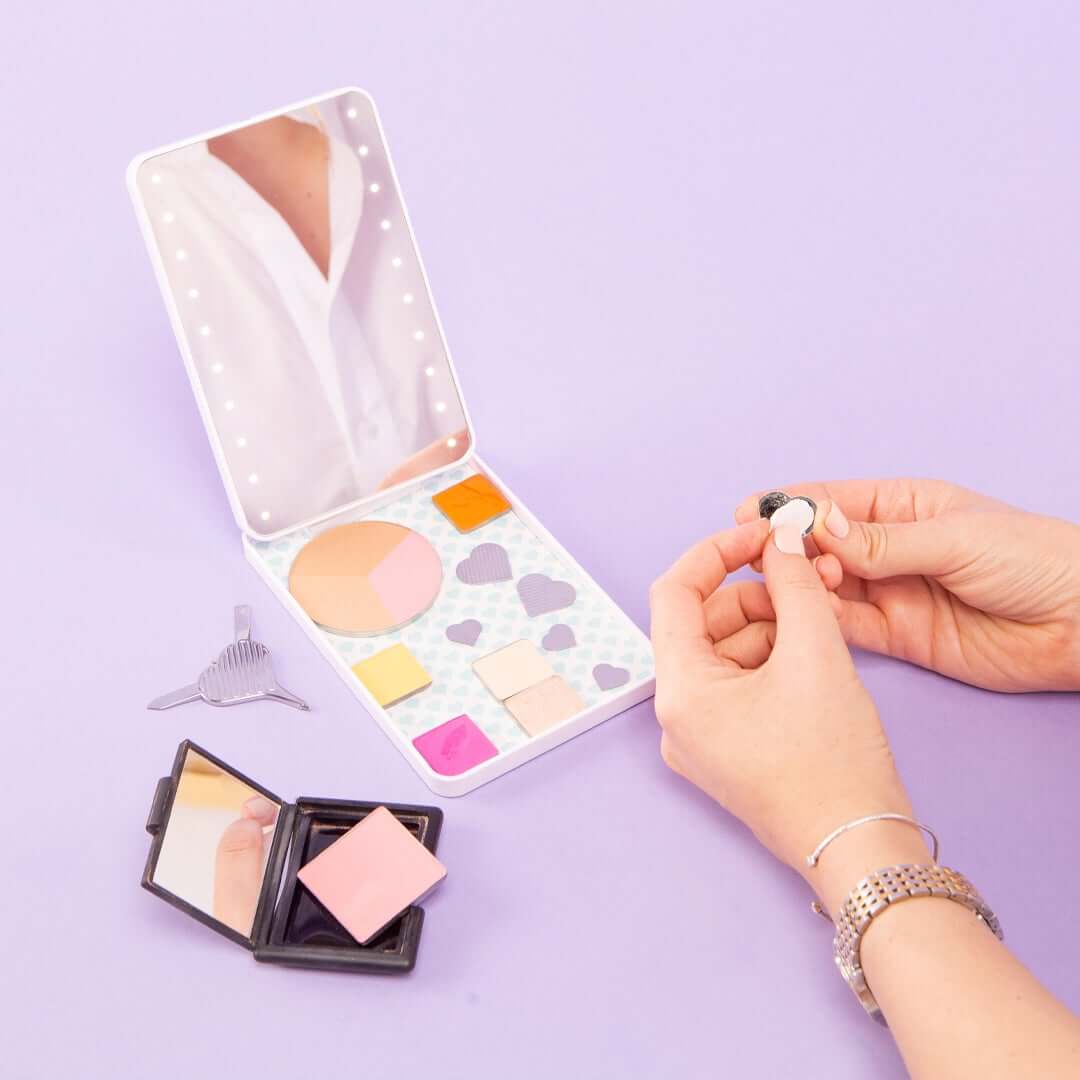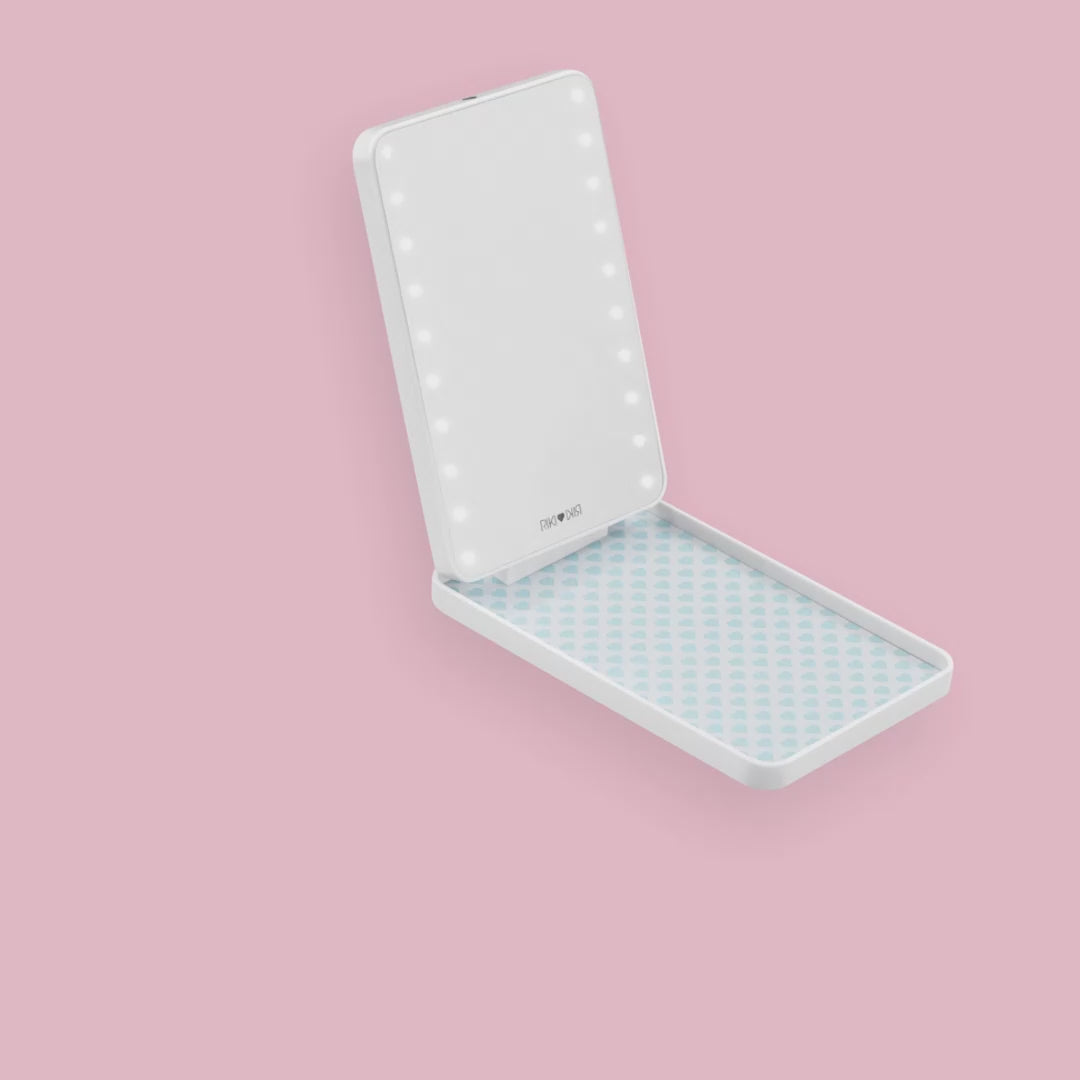 SHIPPING
• US shipping address:
Ships the following business day from the day your order is placed.

• Outside the US:
Ships same or following business day by DHL Express.

WARRANTY
One (1) year unlimited unconditional warranty for manufacturer's defect, loss of functionality, parts, shipping, and service. 
Features:

• Optimum lighting

• 

Rechargeable battery

• T

hree stage dimming

• Strong magnetic base

• Ultra lightweight

• Shatterproof mirror

• Closed size (15.5*9.8*2cm) / (6" x 4" x  3/4")• Inside palette dimension (13.5*9.5*.7cm) / (5.3" x 3.75" x .28")

•

 

Fits any cosmetic or tool up to 6.5mm / 1/4" in height 

The RIKI COLORFUL includes the following:

(1) RIKI COLORFUL LED Mirror Palette

(1) Micro USB cable

(1) Magnetic stickers (20)
(1) Custom depotting tool
RIKI COLORFUL
Sale price

$80.50 USD
Regular price

$115.00 USD
You Save 30% ($34.50 USD)
(/)
---
Have you ever carried a heavy makeup pallet only because of that one blush color? The RIKI COLORFUL is for you!
The RIKI COLORFUL is an LED travel makeup mirror and magnetic palette in one. With our custom depotting tool, you can carefully remove your favorite color pans from different palettes and stick them to the magnetic palette. If your pans are made of plastic, there are cute magnetic stickers included applying to the bottom of your pan. Also, pair the new RIKI COLORFUL Magnetic Jars accessory to store liquid makeup!

Featuring LED lights, three dimming stages, and a rotating mirror, RIKI COLORFUL is the ultimate portable vanity.

Not sure how to depot your beloved palette? Check out this tutorial.
For more information, click here.

Choose options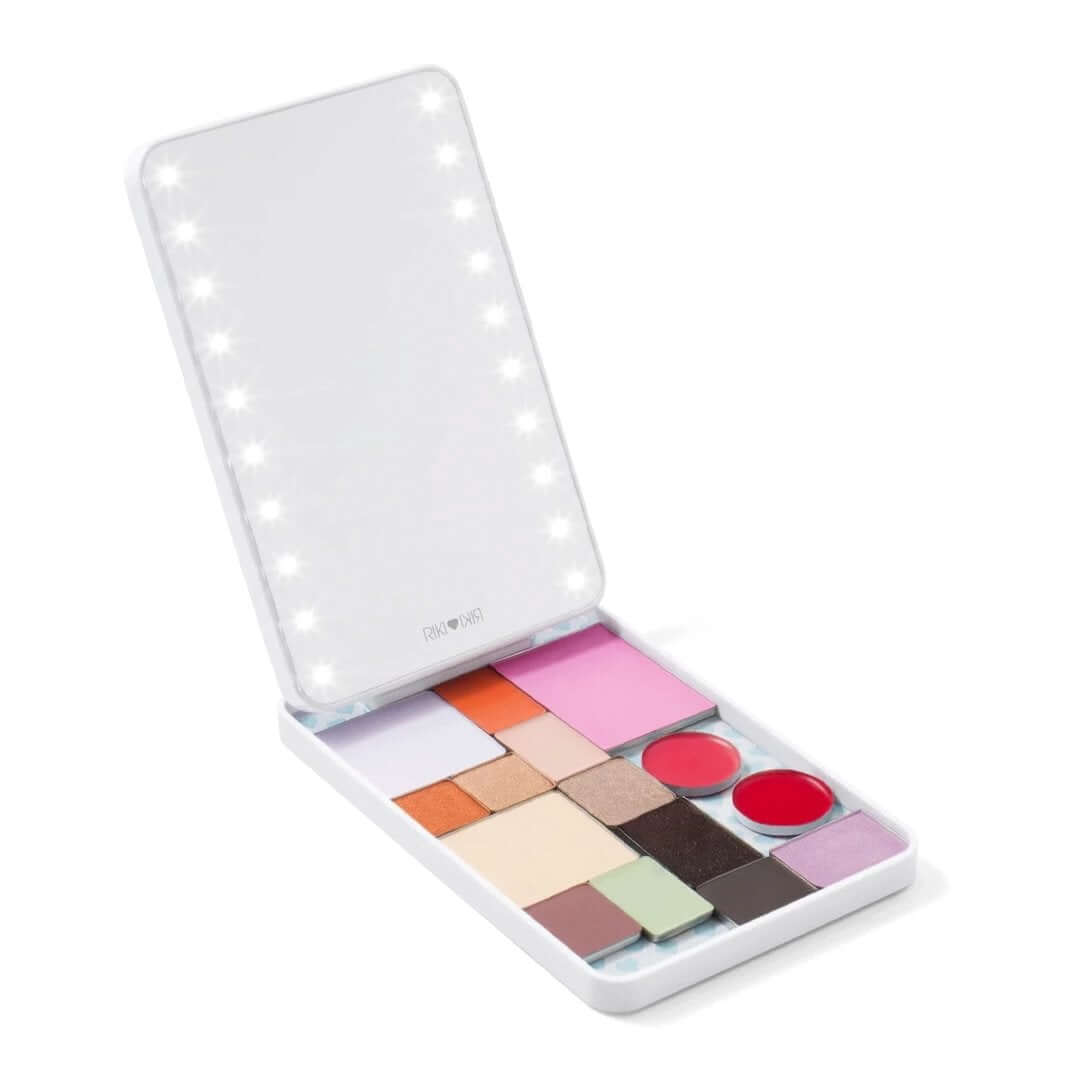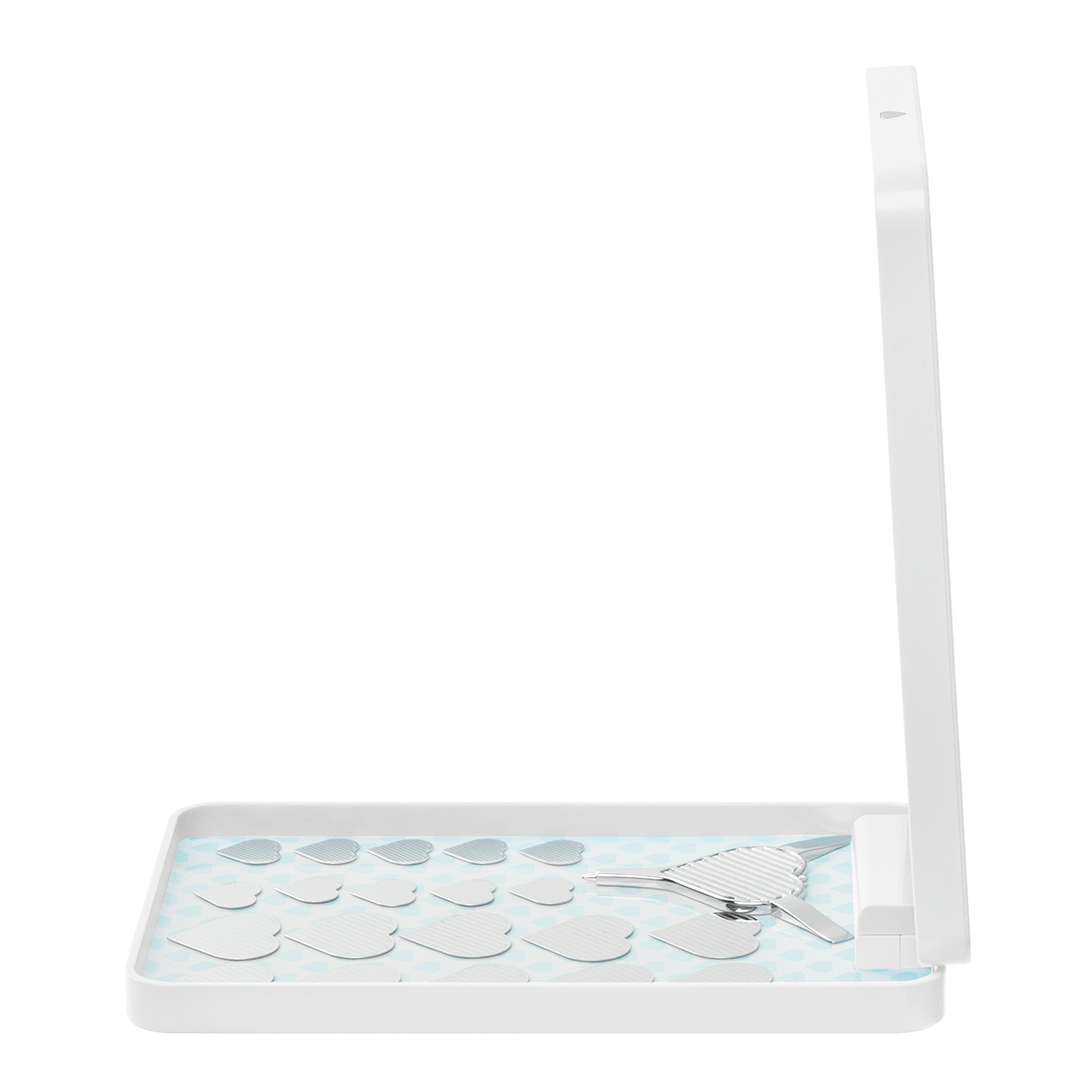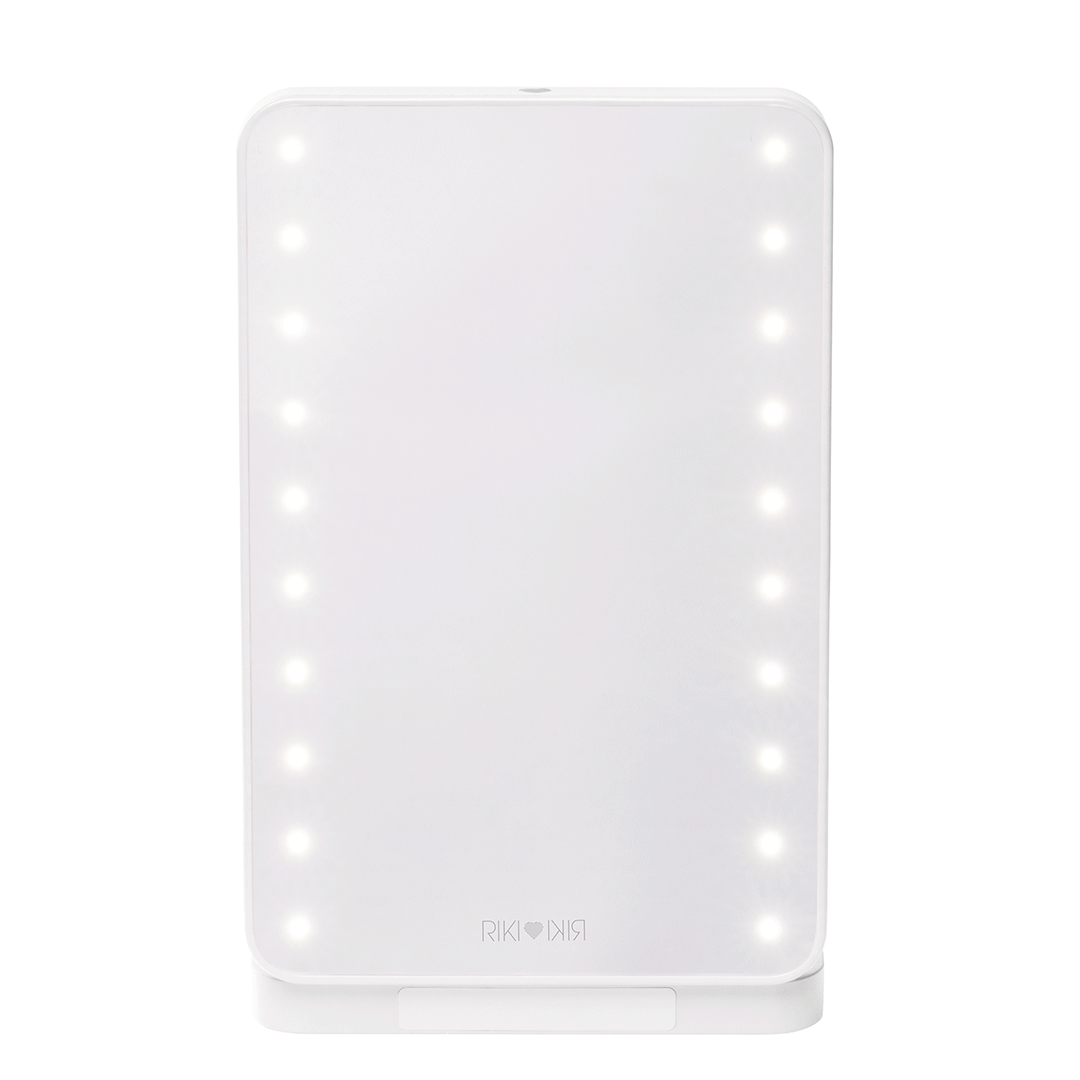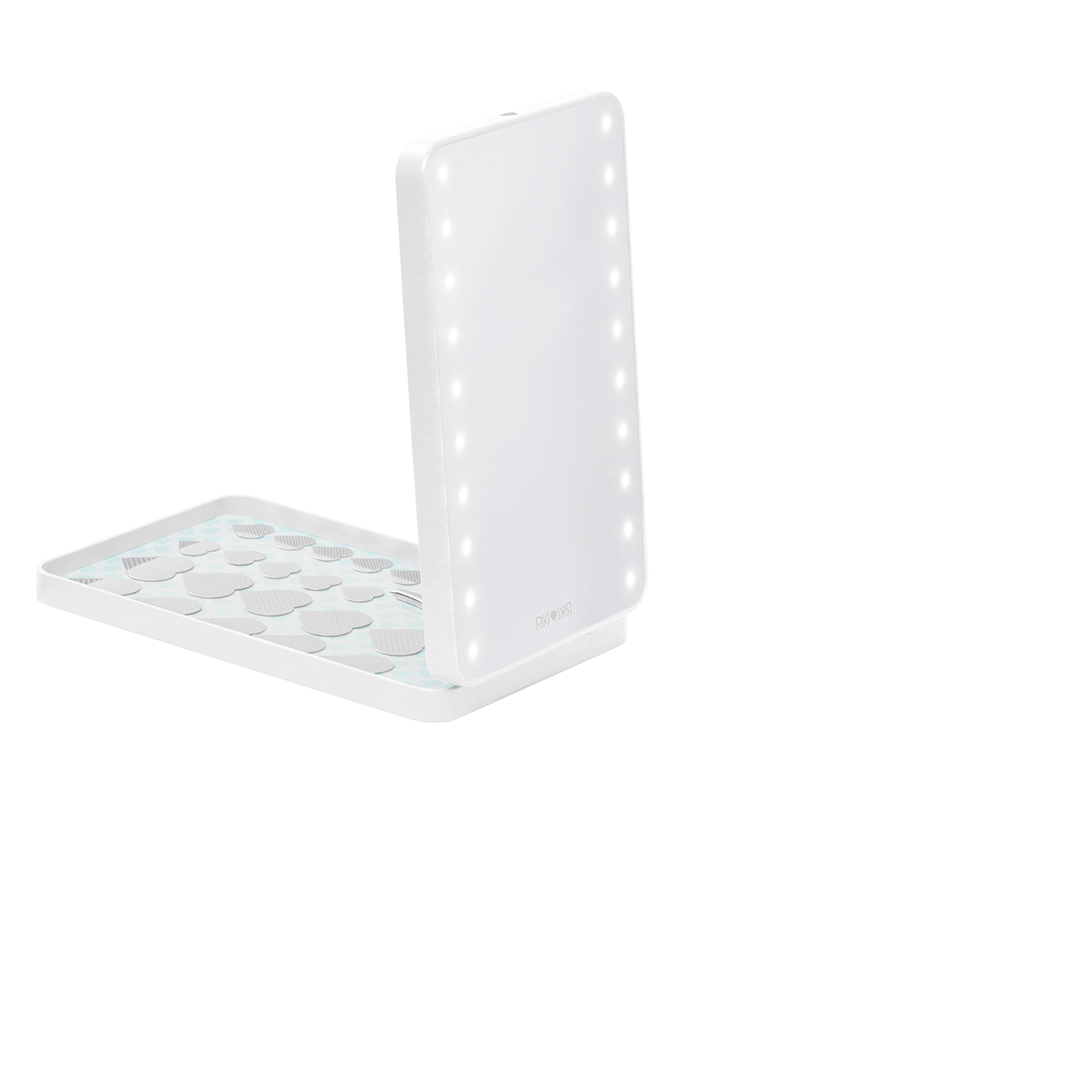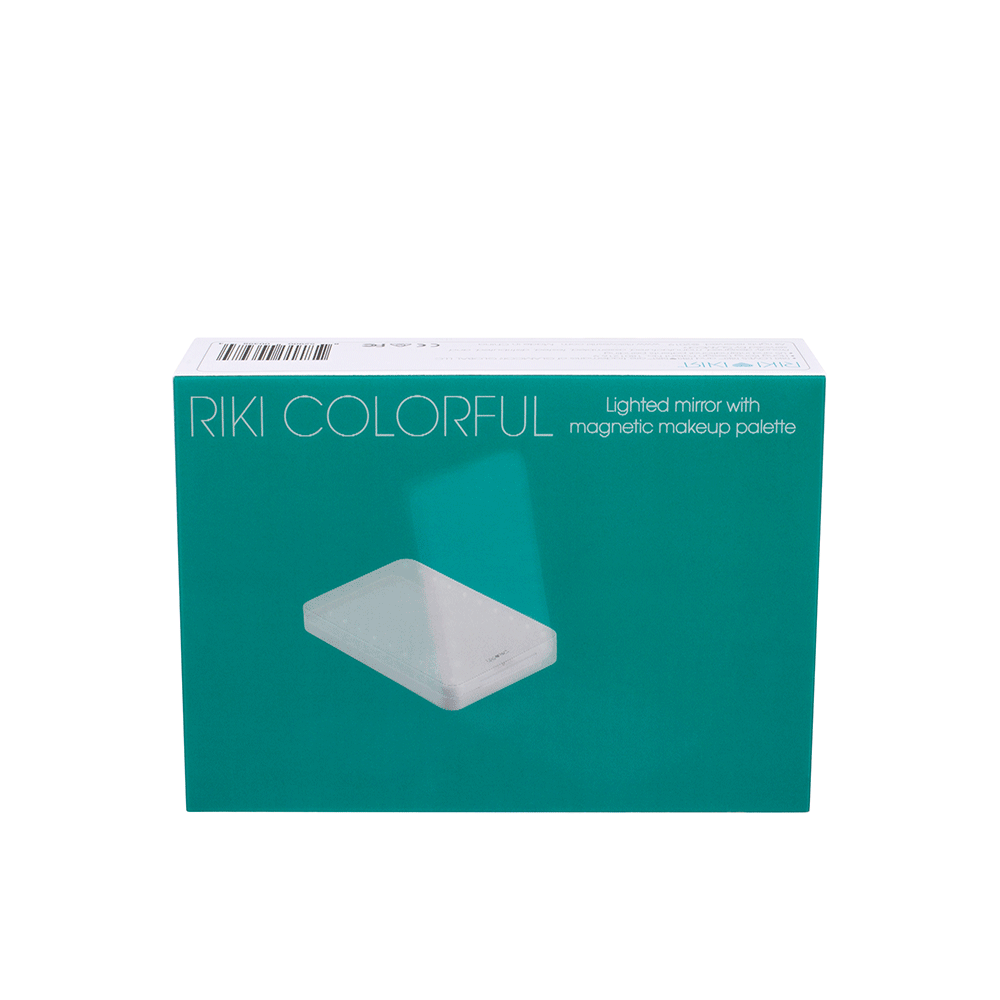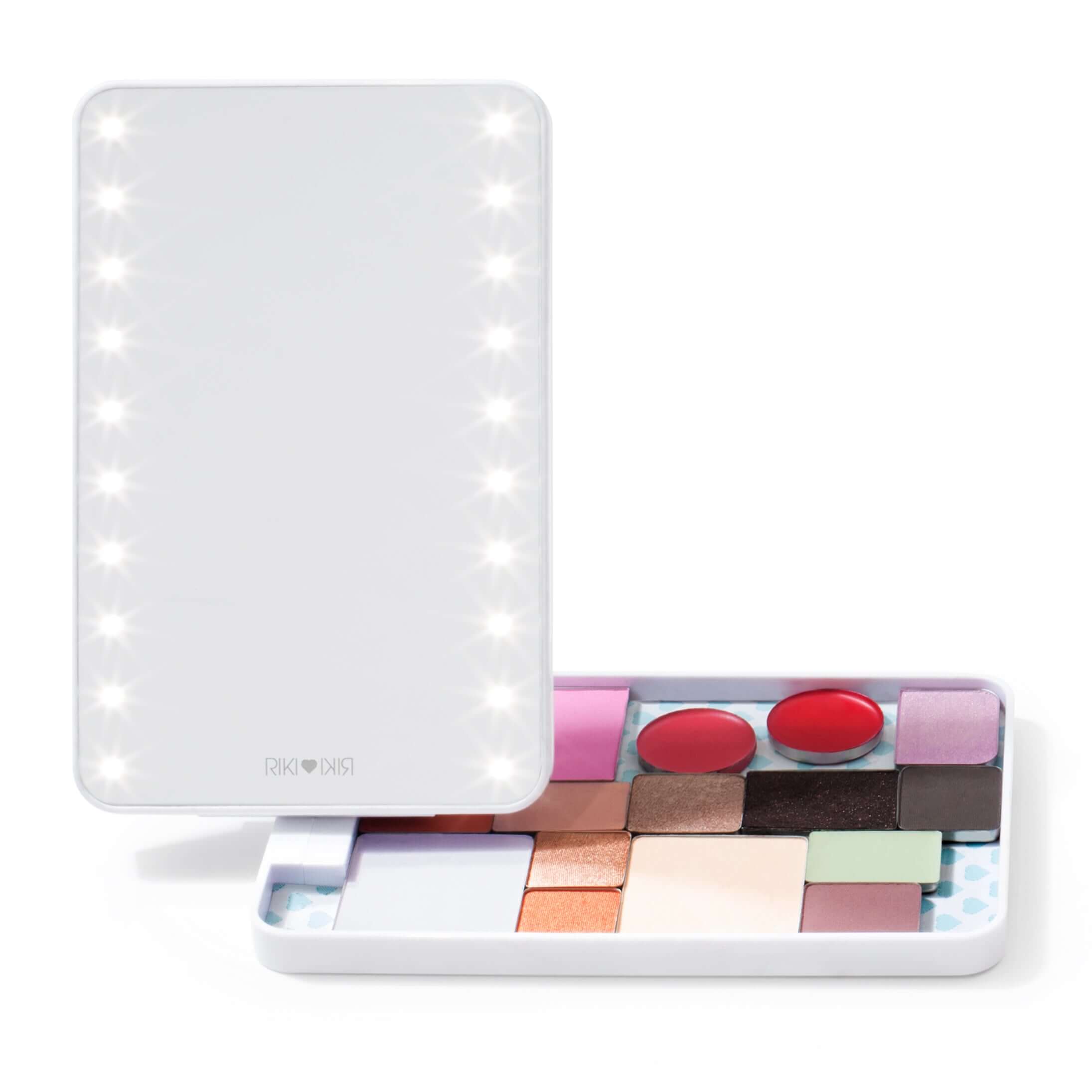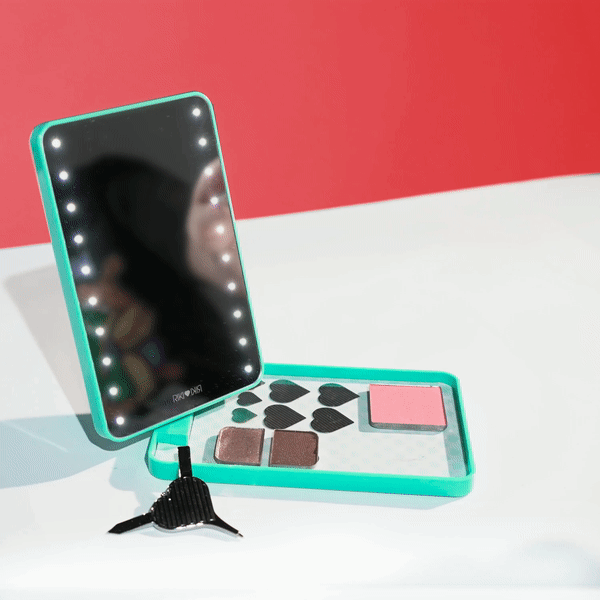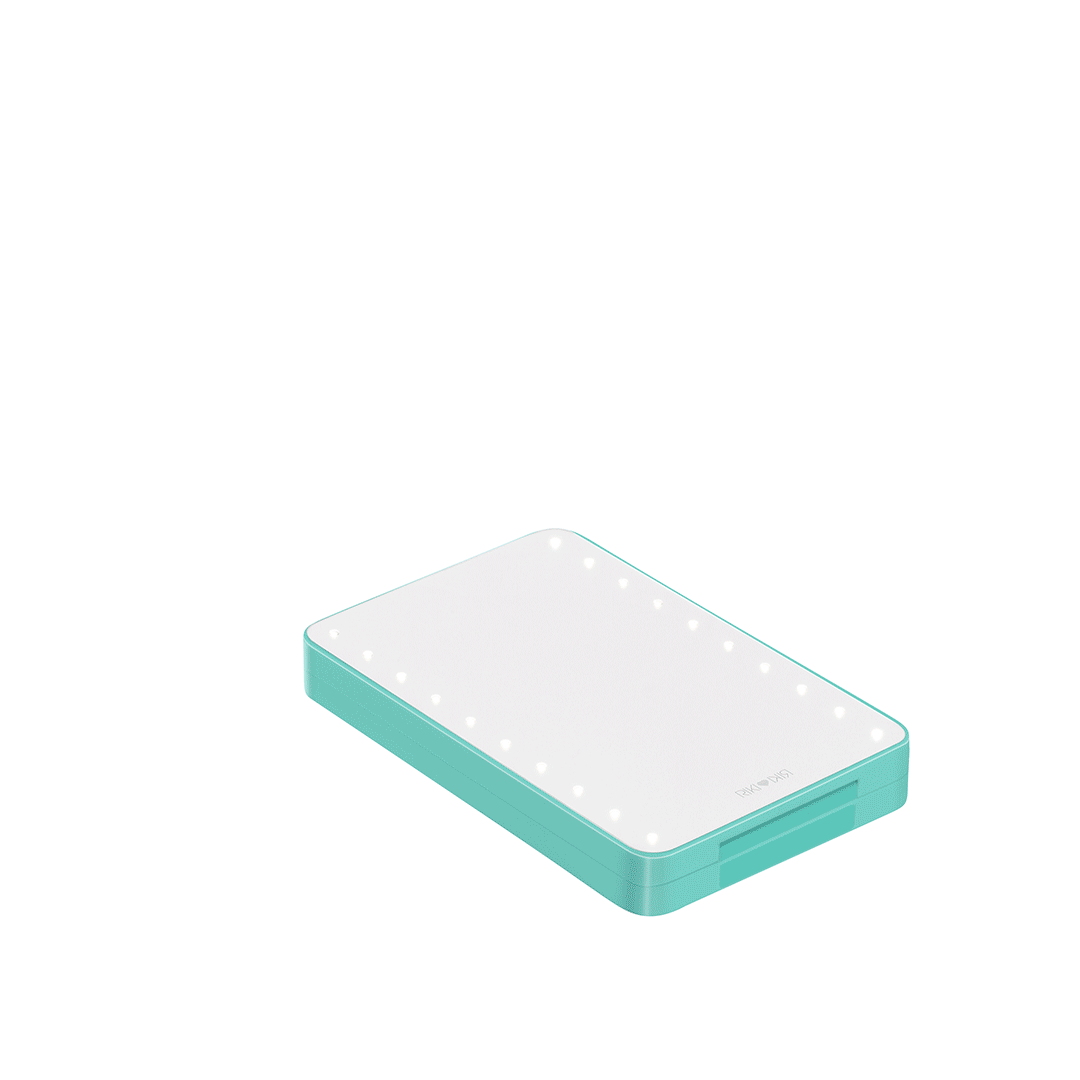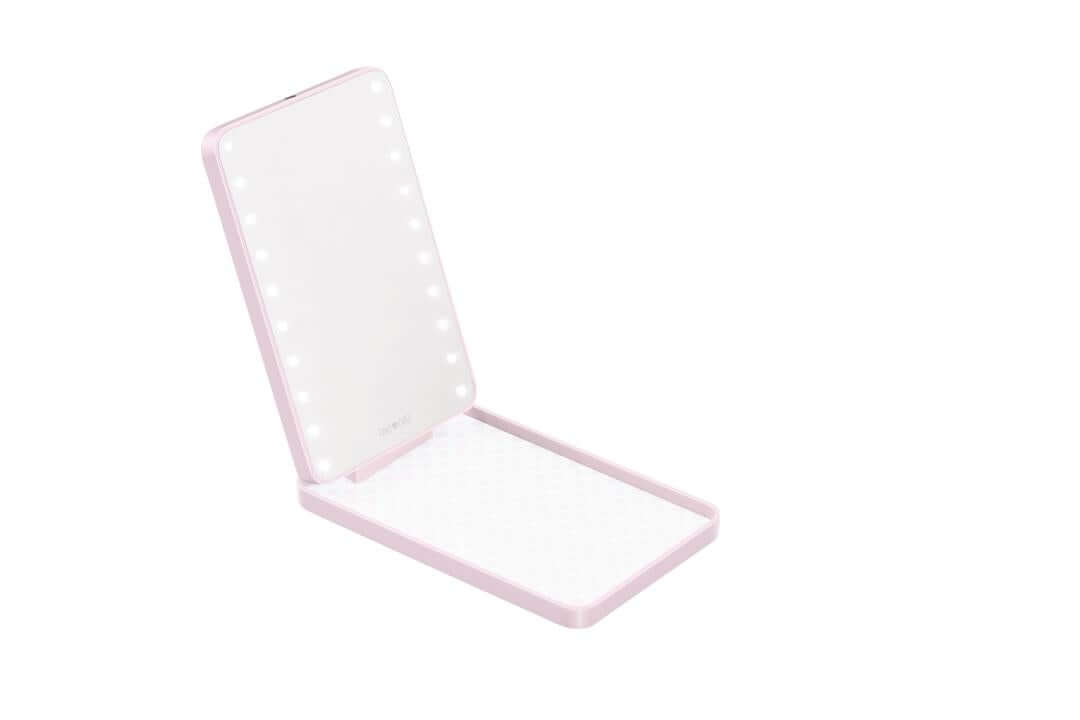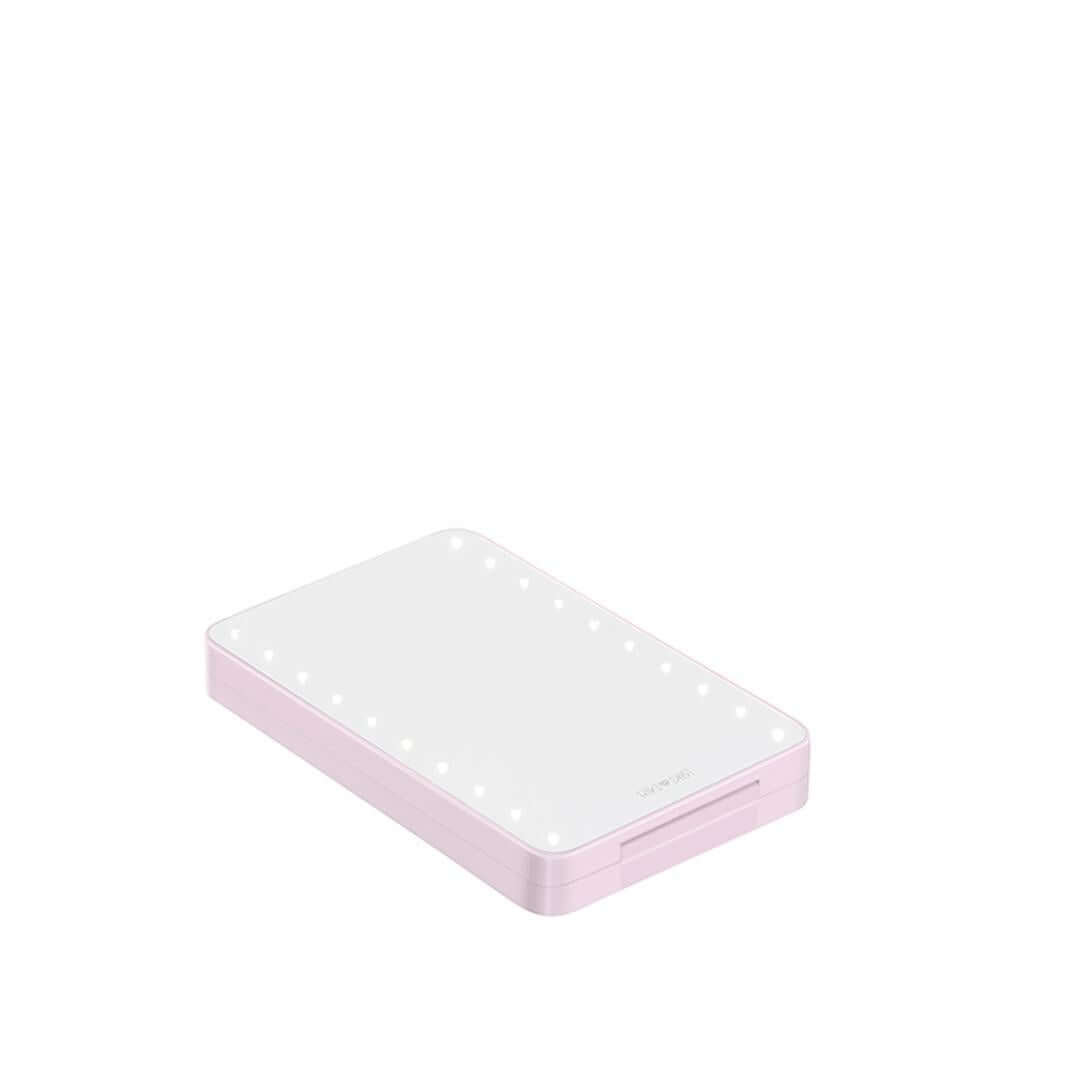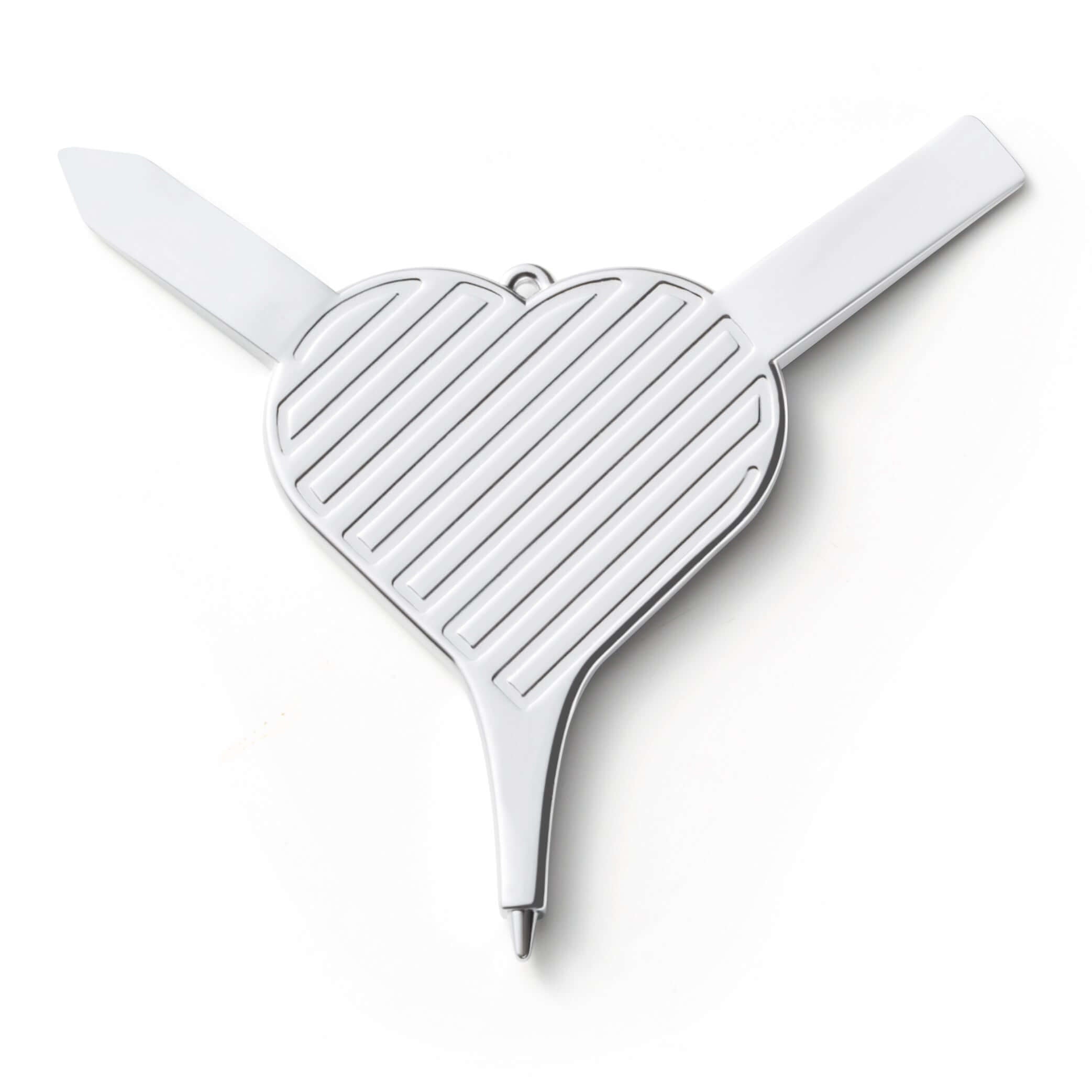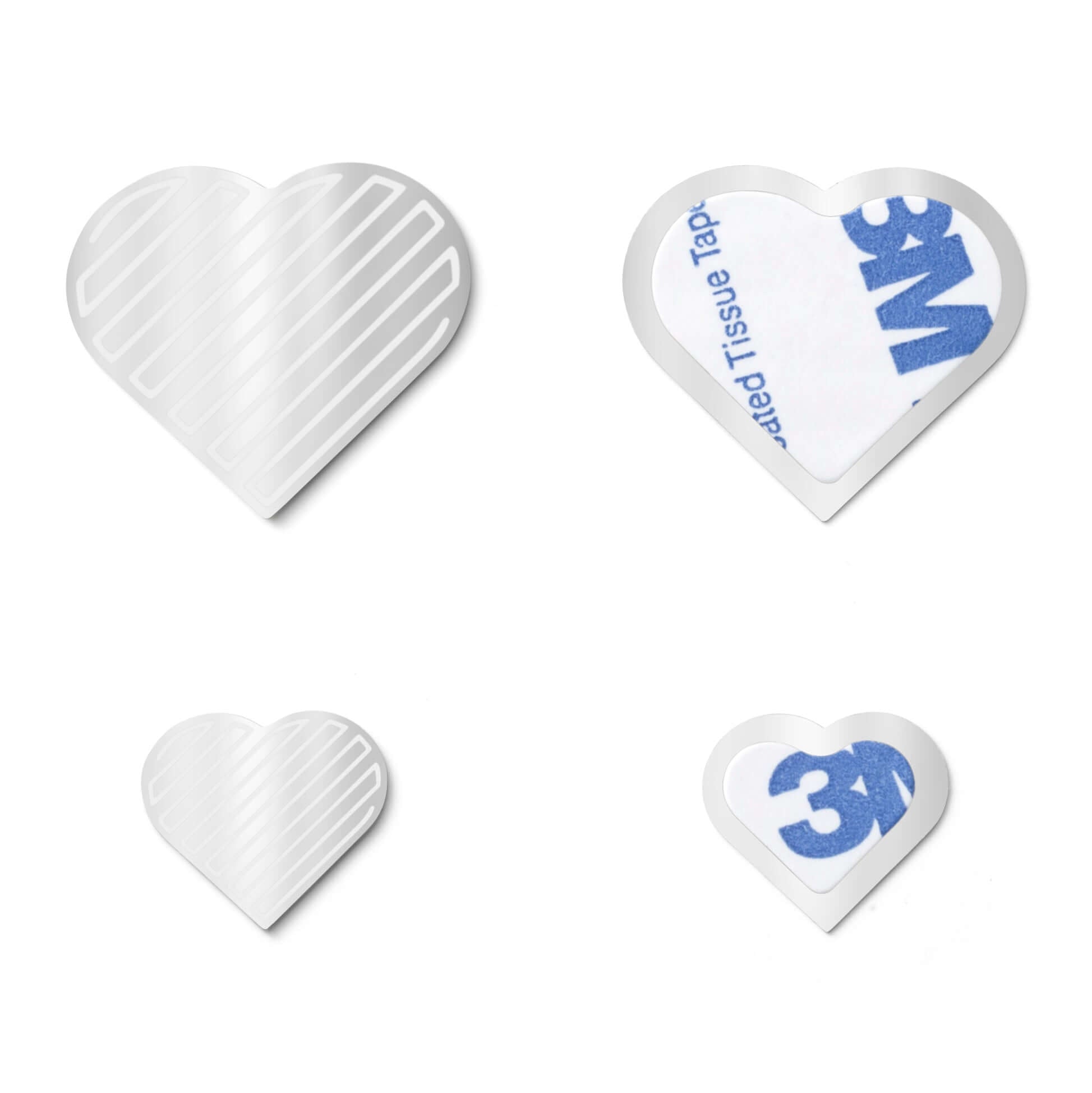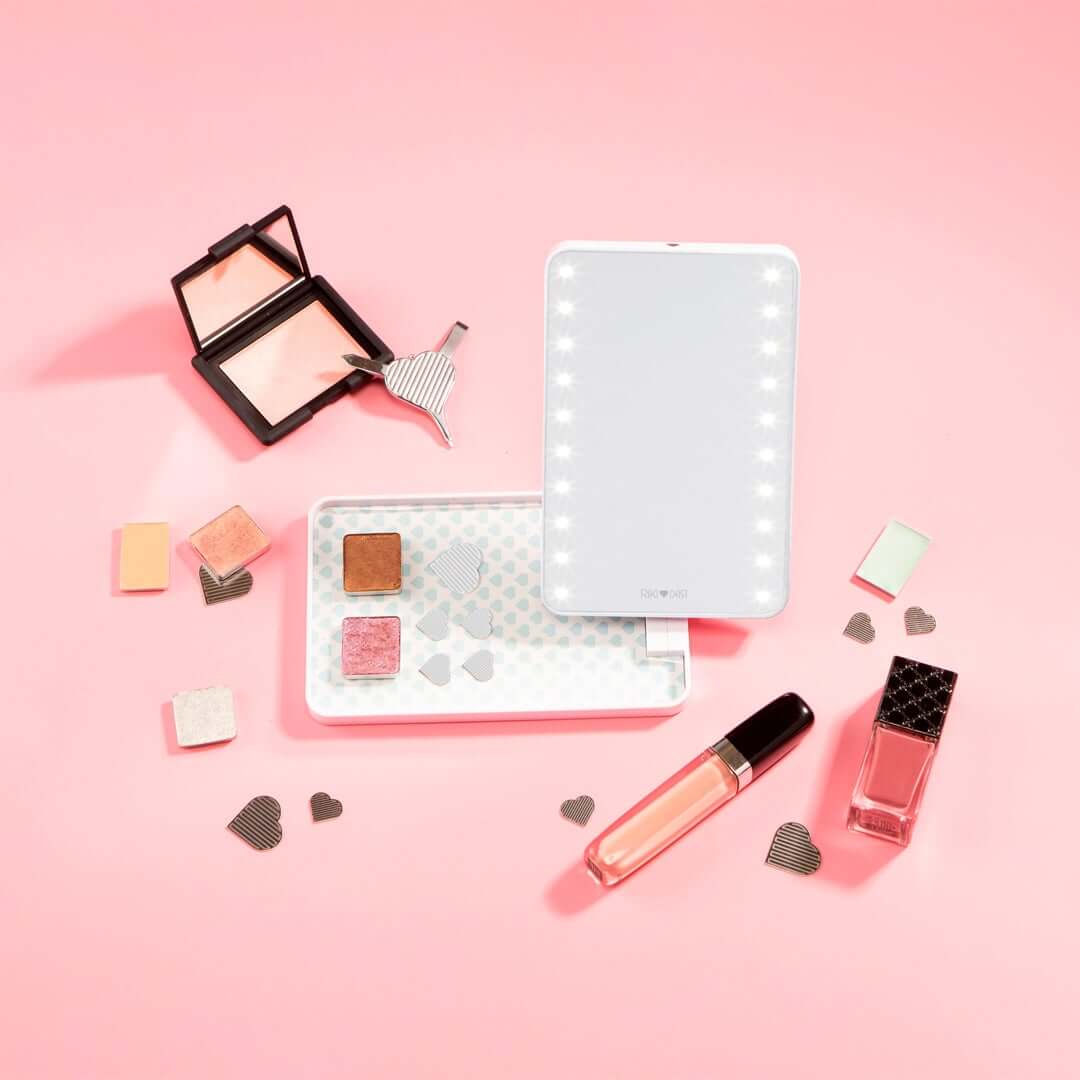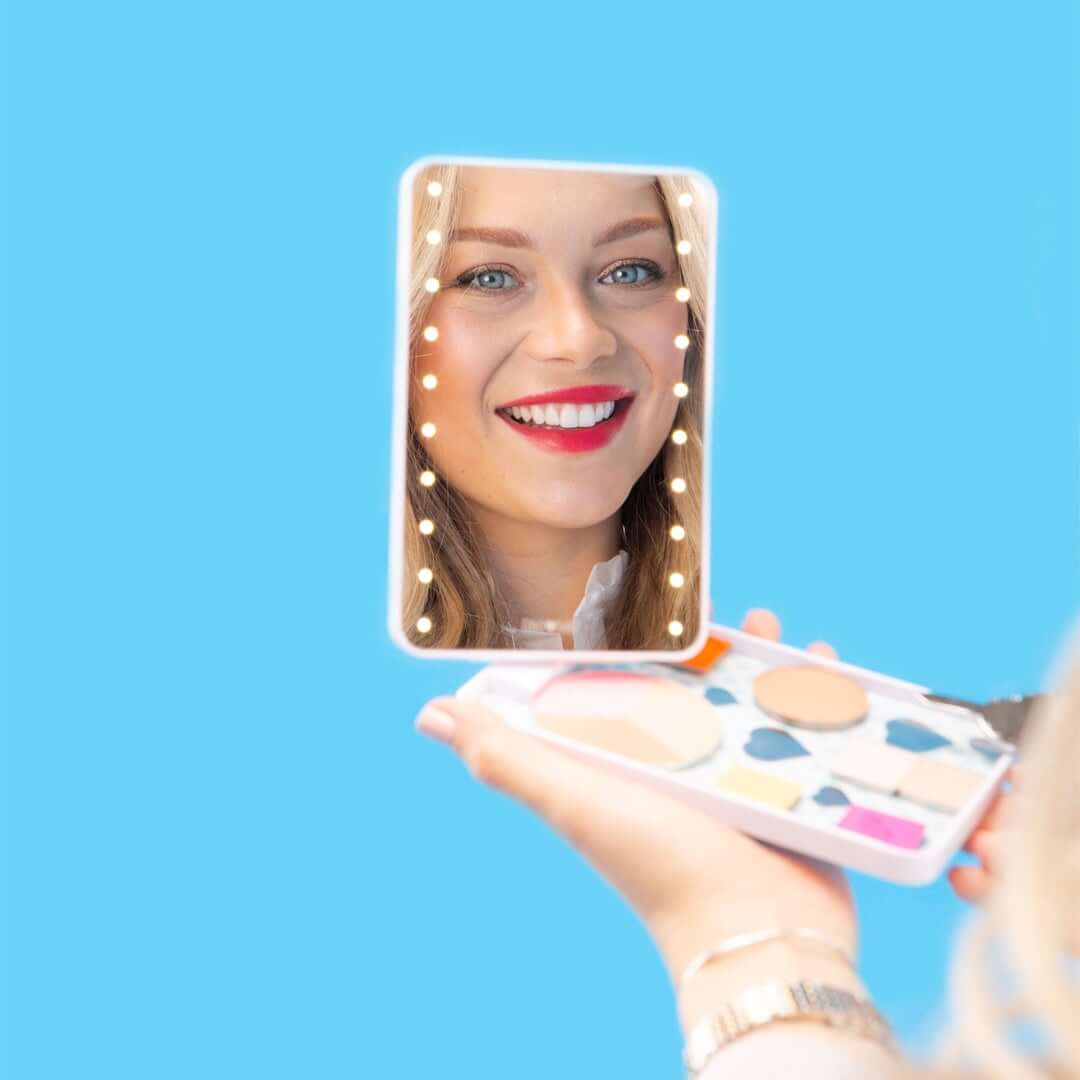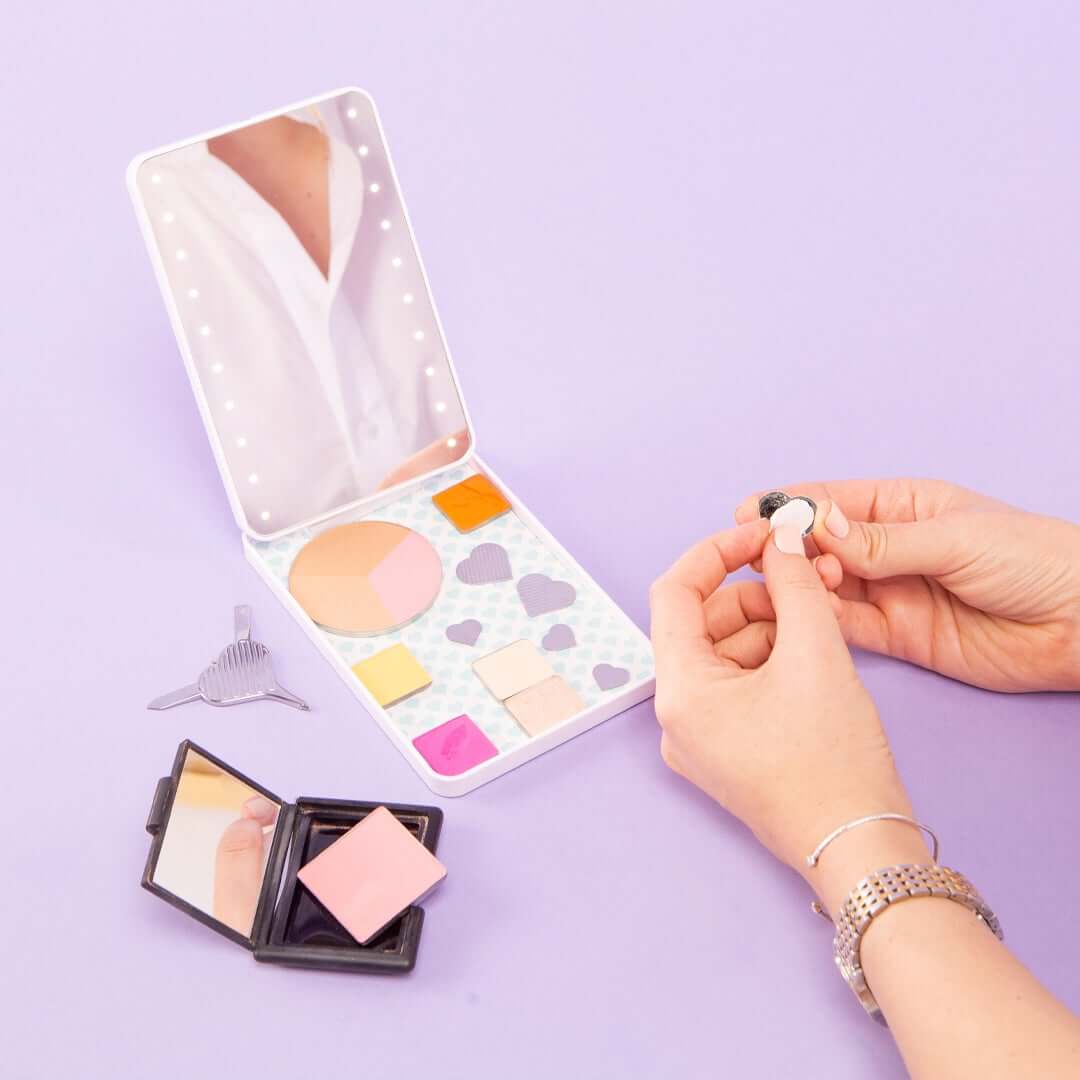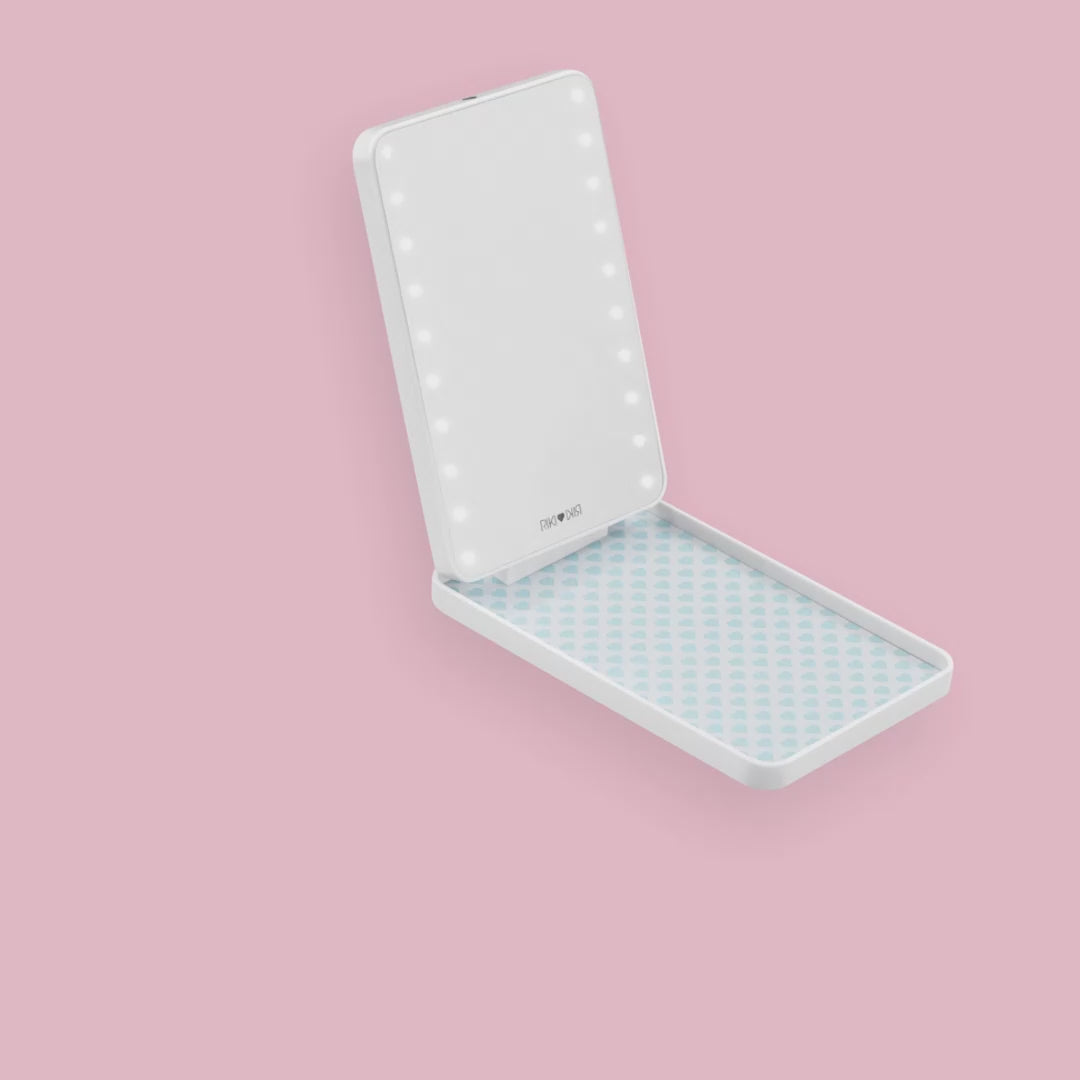 RIKI COLORFUL
Sale price

$80.50 USD
Regular price

$115.00 USD
You Save 30% ($34.50 USD)
Sale price

$80.50 USD
Regular price

$115.00 USD
You Save 30% ($34.50 USD)
(/)
---
View details