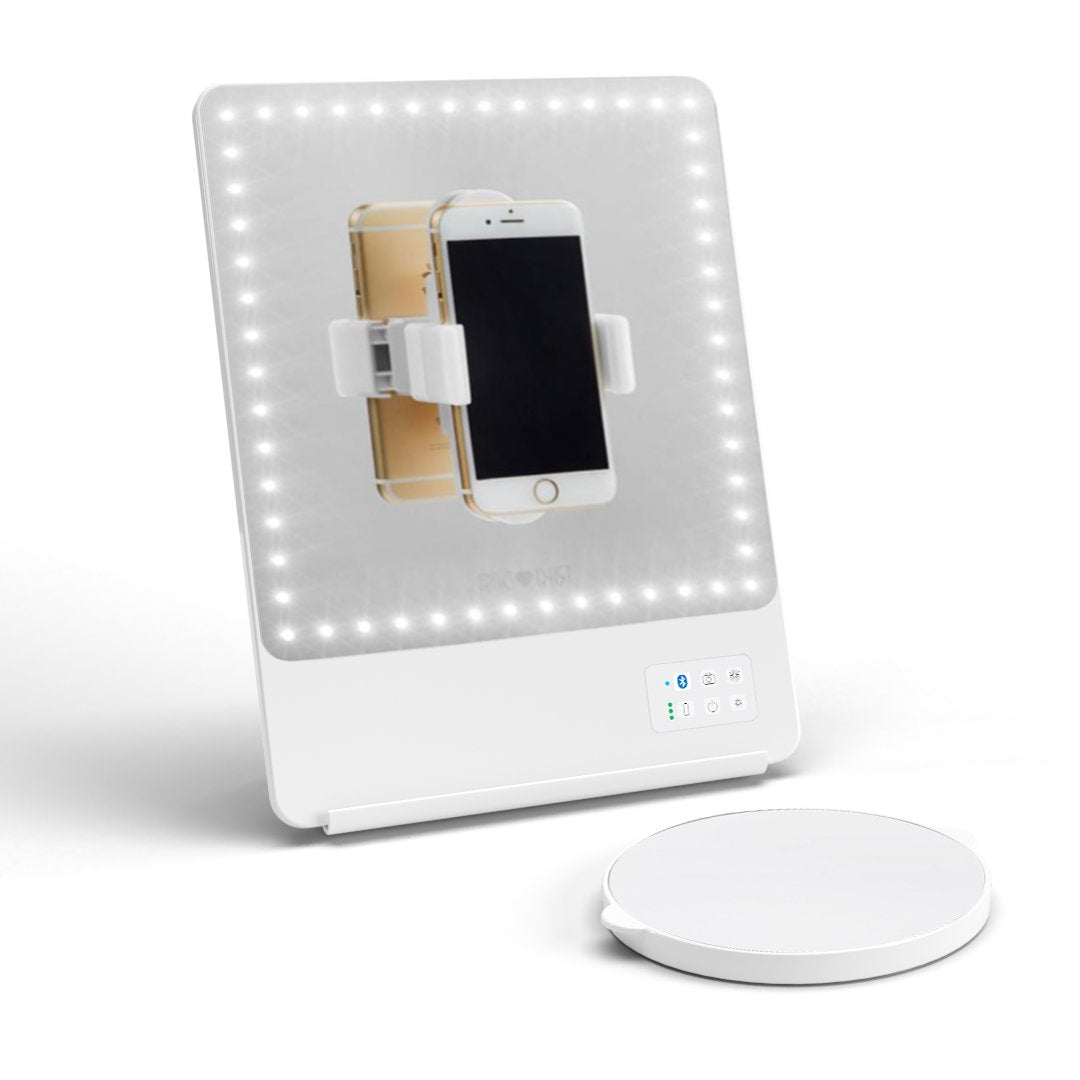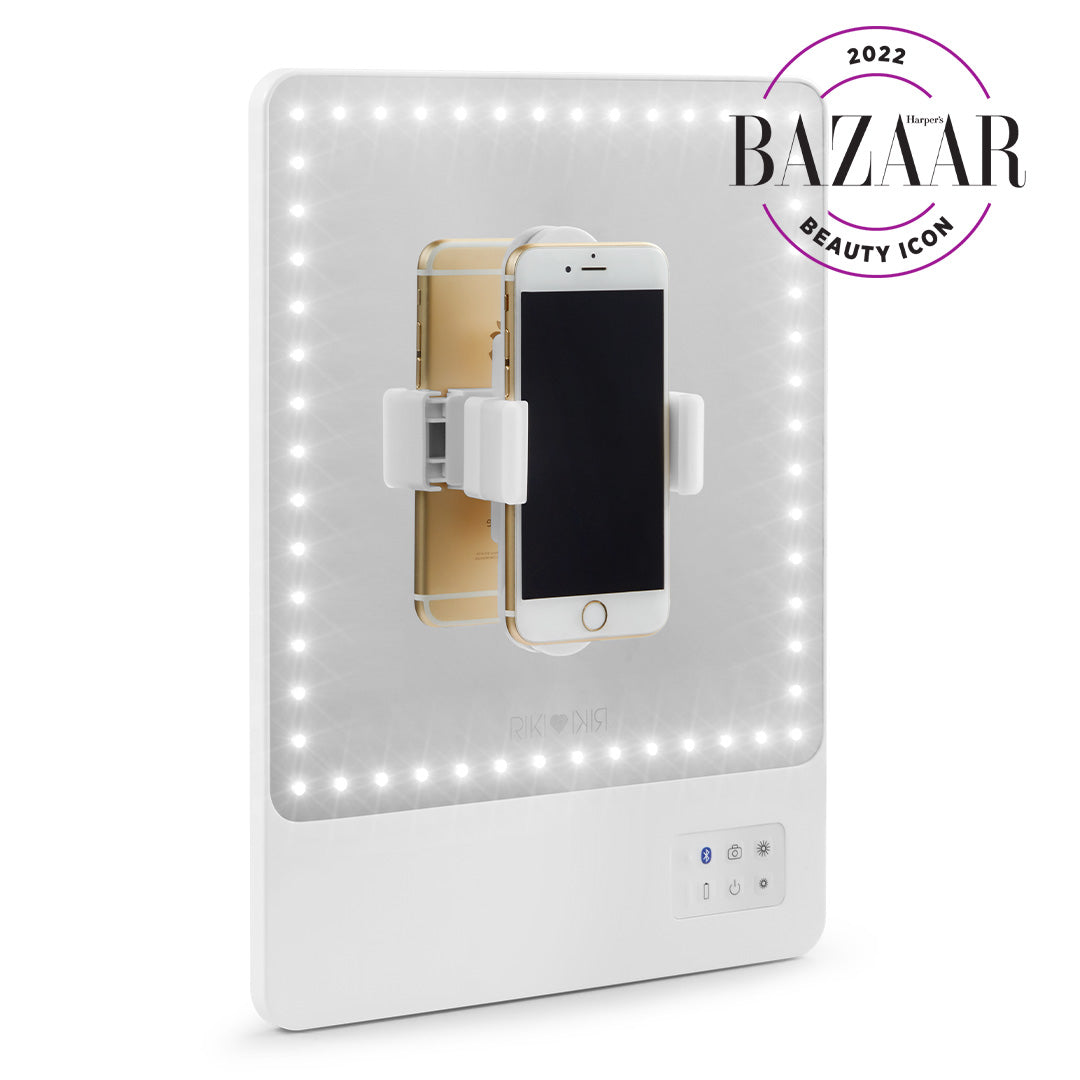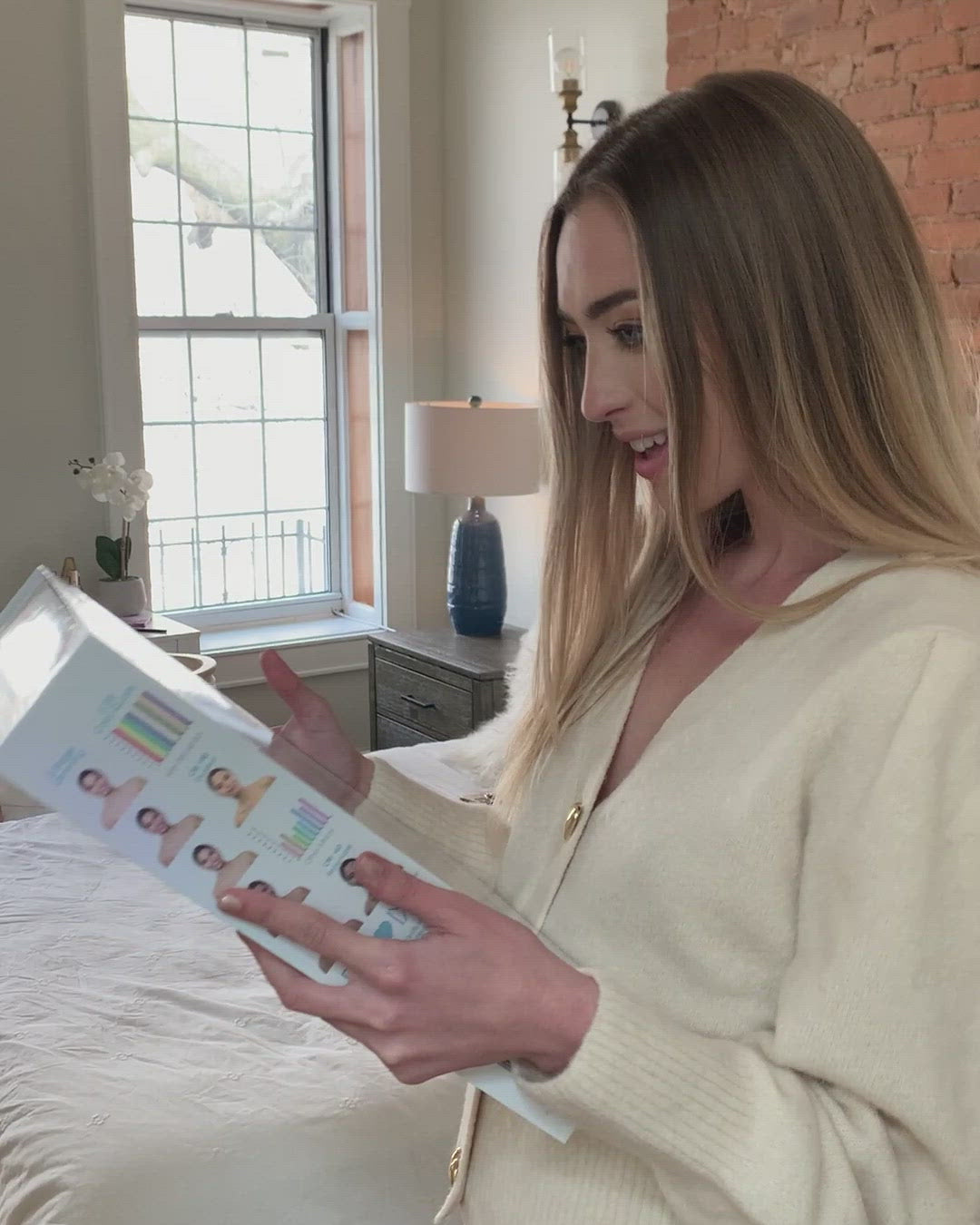 SHIPPING
• US shipping address:
Ships the following business day from the day your order is placed.

• Outside the US:
Ships same or following business day by DHL Express.

WARRANTY
One (1) year unlimited unconditional warranty for manufacturer's defect, loss of functionality, parts, shipping, and service. 
Features:

• Customized HD daylight lighting

• Dual voltage 100-240AC (Use in any country)

• Ultra lightweight: 1.5lbs/0.68kg

• Five stage dimming

• Bluetooth selfie function

• Rechargeable battery

The RIKI SKINNY includes the following:

(1) RIKI SKINNY lighted mirror (9.5" x 13" x 3/8") (24*33*1cm)

(1) Adjustable stand 

(1) Magnetic phone clip 

(1) Magnetic 5x or 10x mirror

(1) Dual USB power supply for recharging internal battery
TRANSFORMATION STARTS NOWOFFON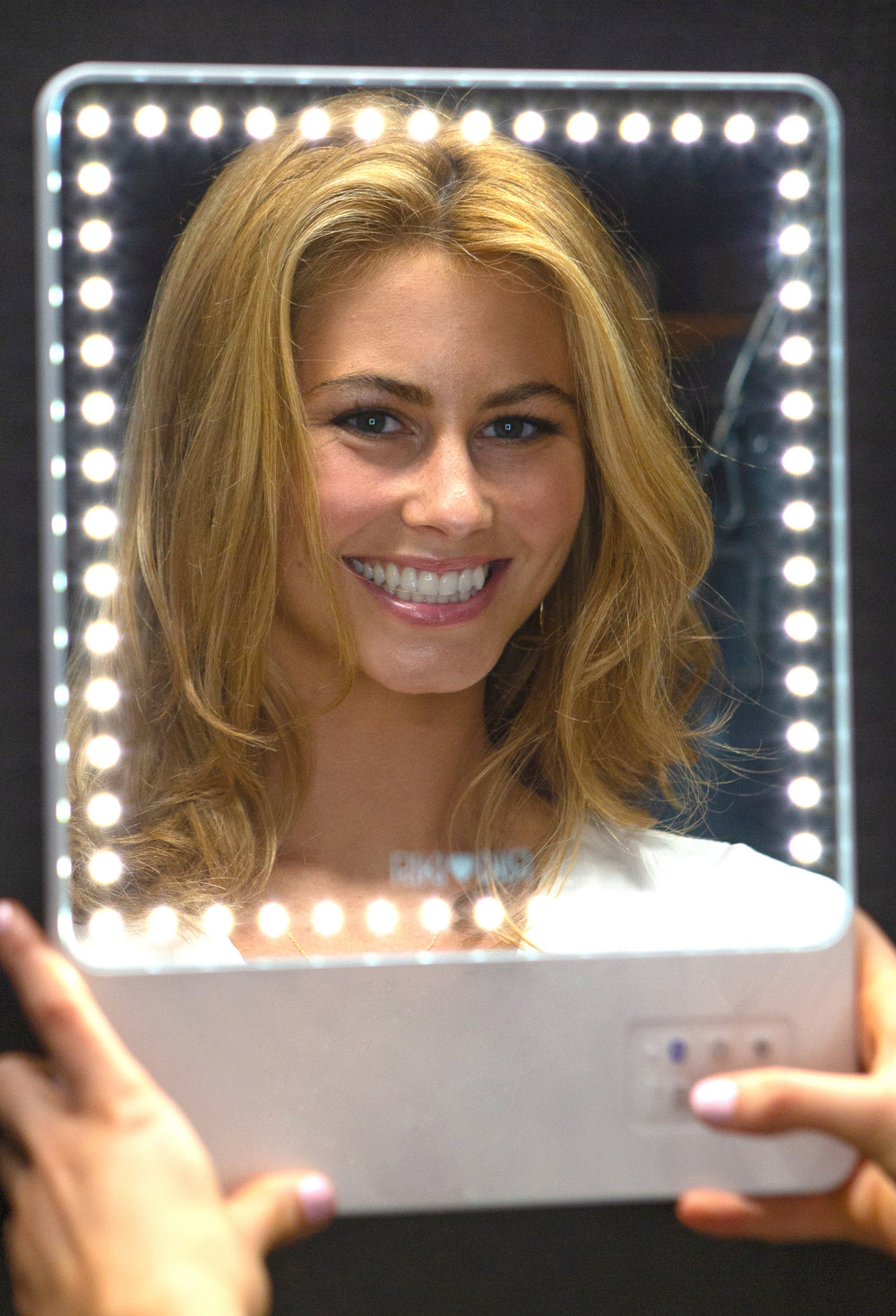 RIKI SKINNY
Sale price

$180.00 USD
Regular price

$225.00 USD
You Save 20% ($45.00 USD)
(/)
RIKI SKINNY was on Oprah's favorite things list for a reason. It is the #1 portable LED vanity and streaming device with Bluetooth capabilities and 5 dimming stages. Weighing in at 1.5 pounds and about the size of an iPad, this LED travel makeup mirror combats fluorescent lights and has a 5x or 10x magnifying mirror to ensure perfect makeup application. 

The RIKI SKINNY's sleek and modern design will upgrade anyone's vanity. The RIKI SKINNY is not only a fabulous mirror but the best streaming device. The Bluetooth selfie function and magnetic phone holder allow you to take effortless selfies, quality Youtube videos, or follow along in makeup tutorials. No filter is needed when you use the natural light setting for selfies or makeup applications.
For more information, click here.
Choose options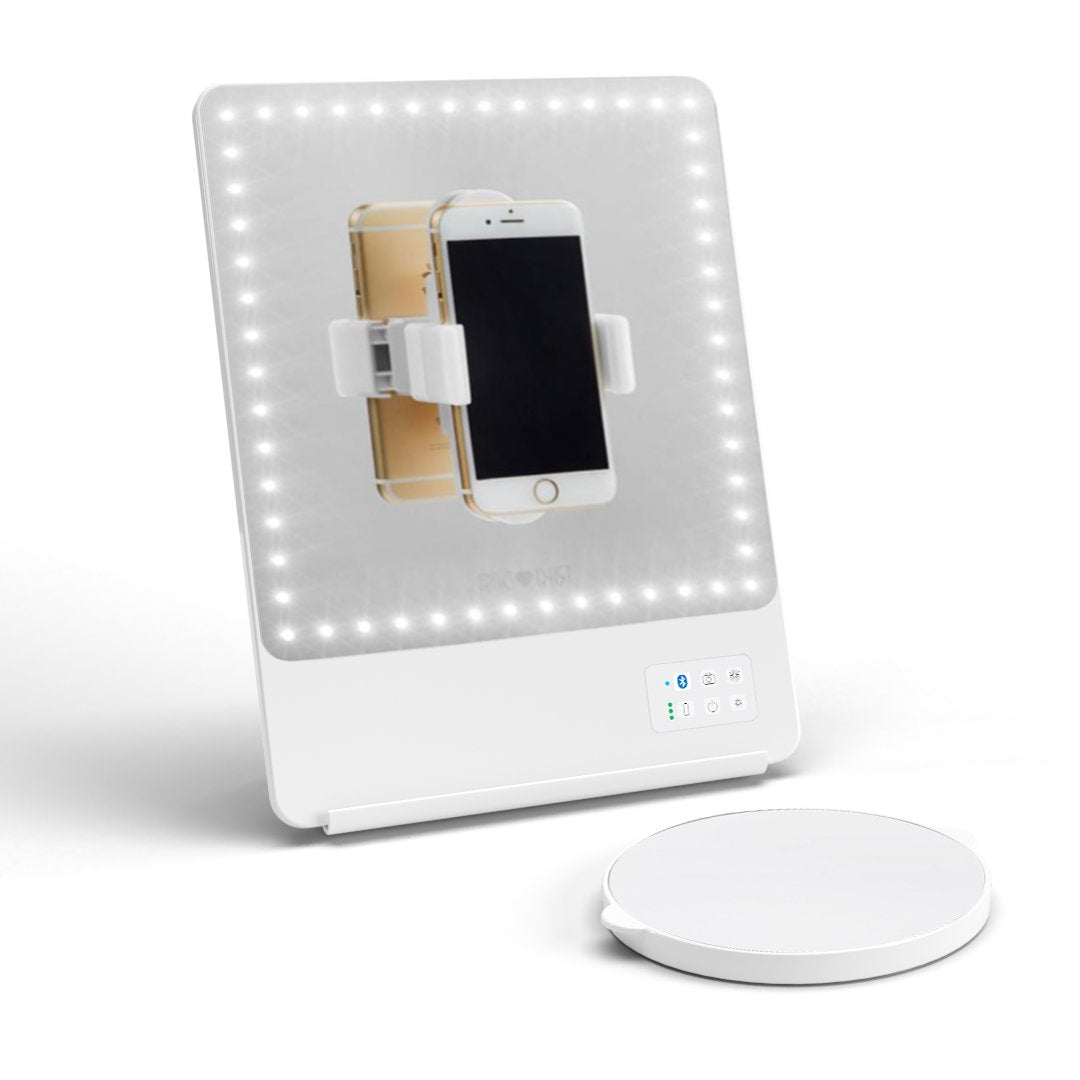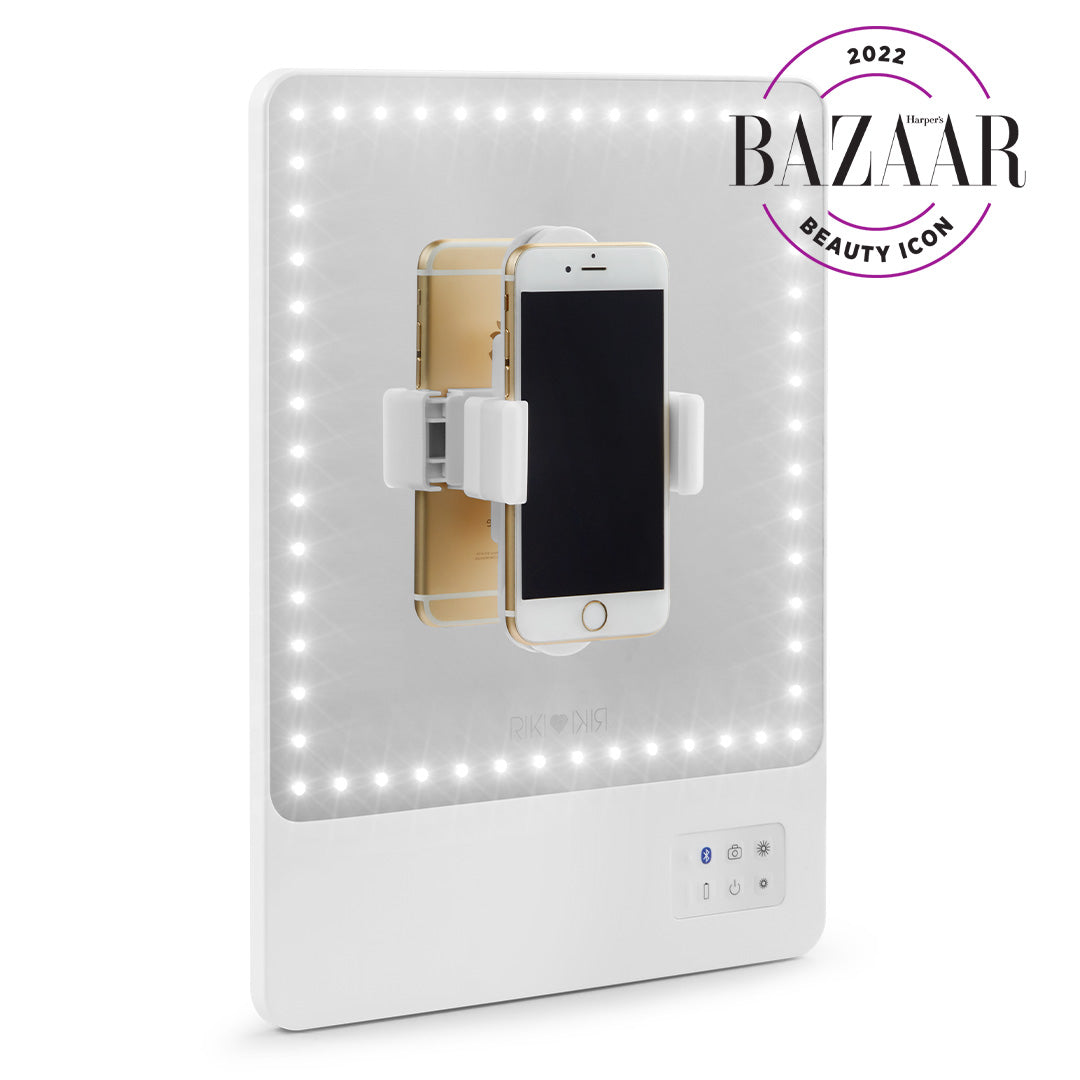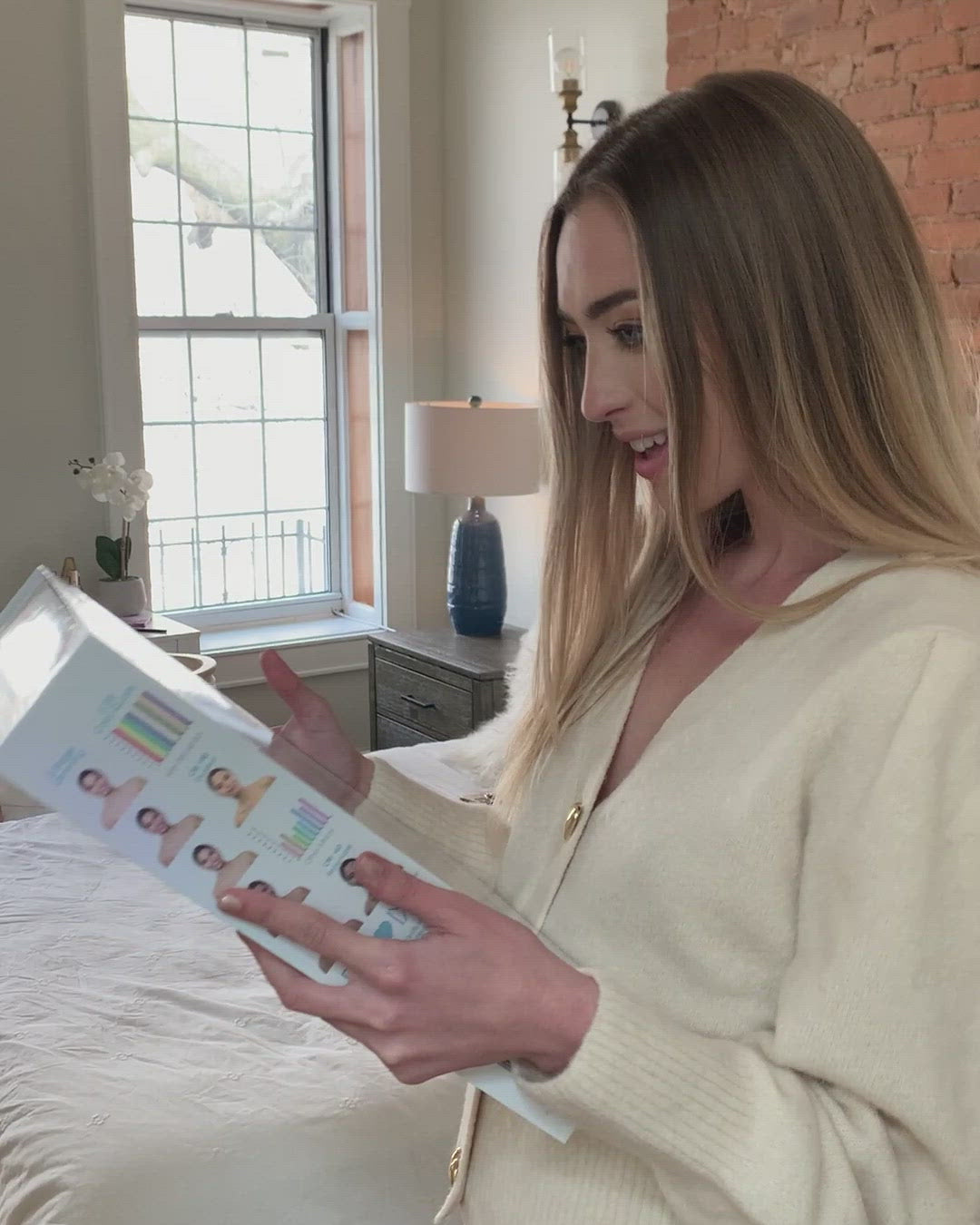 RIKI SKINNY
Sale price

$180.00 USD
Regular price

$225.00 USD
You Save 20% ($45.00 USD)
Sale price

$180.00 USD
Regular price

$225.00 USD
You Save 20% ($45.00 USD)
(/)
View details