Article: RIKI x PRIDE 2020 COLLECTION: LOVE IS LOVE!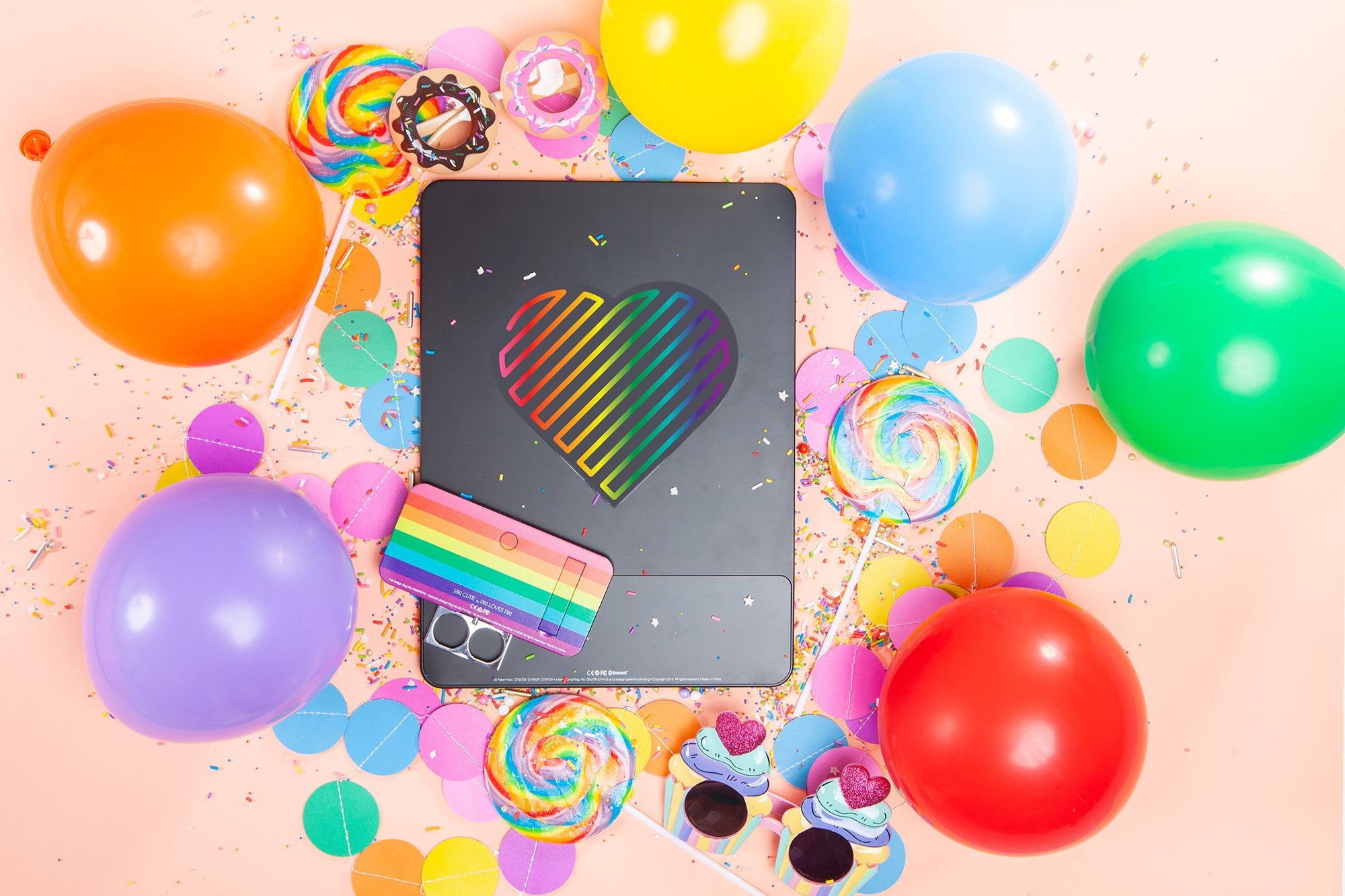 RIKI x PRIDE 2020 COLLECTION: LOVE IS LOVE!
Hey gorgeous babes! June first is here, officially marking the start of Pride Month. We couldn't be more excited to honor and celebrate those who identify as a part of the LGBTQ+ community! Whether lesbian, gay, bisexual, transgender, queer or questioning, we firmly believe your love is beautiful and valid. To celebrate this, today we're launching our RIKI x PRIDE 2020 Collection! 
Though Pride festivals have continued to be canceled due to social distancing, supporting this community is still very much on our agenda. The RIKI x PRIDE 2020 Collection is meant to highlight the beauty of being who you are, whoever that might be. 
OUR INSPIRATION
Showing up authentically takes courage, and we're inspired by the bold and brave LGBTQ+ babes who continue to face their fears every day! The RIKI SKINNY & CUTIE PRIDE 2020 Collection mirrors include a rainbow heart, as well as the very important reminder that love is love. The rainbow colors, which long stand as a symbol of the LGBTQ+ community and its diversity, offer a meaningful way to show your pride or allied support. 
Of course, while every RIKI mirror has LED lights with HD daylight lighting to help you nail your beauty routine, it's your inner beauty and bravery that keeps you beaming! Every time you look into your RIKI X PRIDE mirror, be reminded of how perfect your true colors are. You deserve to love the reflection looking back at you!  
SHOWING OUR SUPPORT 
To add to the excitement of this launch, we have gifted mirrors to members of this community, and 40% of all proceeds will go to The Trevor Project. 
Though it's 2020, coming to terms with your sexuality and finding acceptance among your friends and family isn't always an easy thing to do. It's incredibly important to know you're loved and never alone. That's why we support the mission of The Trevor Project.
Founded in 1998, The Trevor Project is an organization that provides life-saving resources for LGBTQ+ youth. In addition to providing crisis intervention and suicide prevention services, they offer education and training for adults who work with young people. If you or someone you know is feeling hopeless or suicidal, contact The Trevor Project's TrevorLifeline 24/7 at 1-866-488-7386. Counseling is also available 24/7 via chat every day at TheTrevorProject.org/Help, or by texting 678-678. 
SPREAD THE LOVE
There might not be Pride parades this month, but there are many simple ways to support the LGBTQ+ community (including grabbing a RIKI x PRIDE mirror for yourself or a friend, of course). Here are just a few:
Respect others. Whether that means using someone's correct pronouns or not making assumptions about their sexual orientation, be sure to do your part. 

Stand up for LGBTQ+ rights and speak out against discrimination. If you hear someone use a slur, say something.

Listen and be supportive of friends or family who may be confused or questioning their sexuality.

Don't out someone before they're ready. 

If you're an ally, remember to educate yourself. Without experiencing life as an LGBTQ+ person firsthand, it can be difficult to understand someone else's experiences. 
Pride Month is all about remembering the social movements that have brought progress and acceptance to the LGBTQ+ community. RIKI LOVES RIKI is beyond excited to commemorate that with this special collection! They are the perfect vanity tools for applying that rainbow eyeshadow (or really any beauty product)! The products in this collection are must-haves for any LGBTQ+ person or ally.
We're all happiest when we are being our most authentic selves. Even if you have yet to come out of the closet, know that you're valued and loved. Go ahead and embrace who you are –– and do it in our high-quality lighting! And remember: love is love!
Love,
RIKI