Article: Introducing RIKI POWERFUL - Travel Mirror & Power Bank In One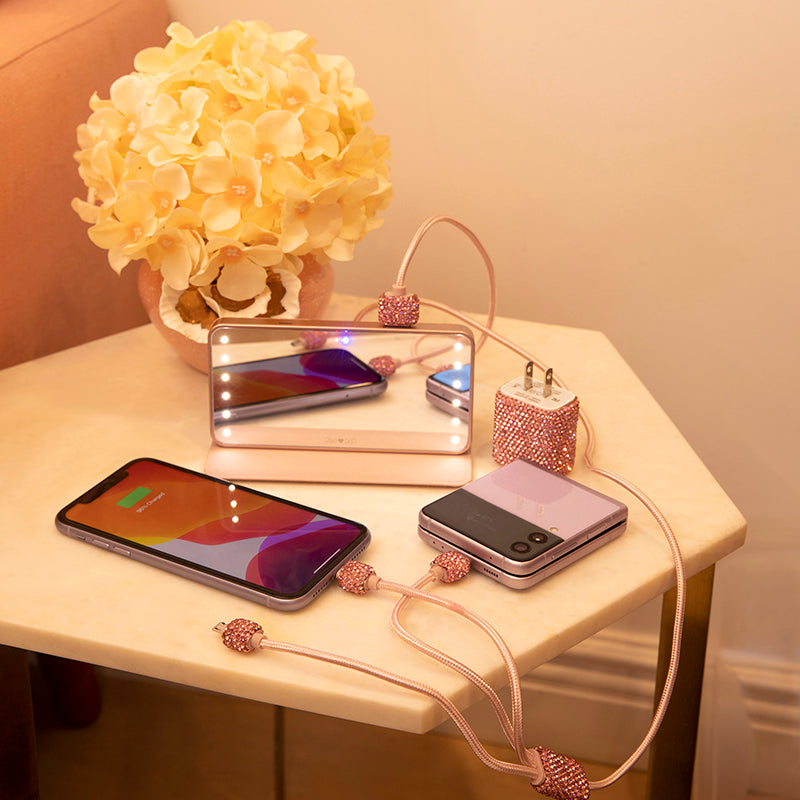 Introducing RIKI POWERFUL - Travel Mirror & Power Bank In One
Introducing our newest addition - the RIKI Powerful, the most advanced portable lighted makeup mirror & powerful bank in one. This travel mirror is the perfect tool for anyone who wants to look their best every day, no matter where they go or what they're doing. At the same time, the built-in portable charger keeps the phone charged all the time.
This is the world's first compact lighted mirror and power bank in one. It's lightweight and in pocket size, so you can take it anywhere with you. The built-in battery is compatible with all smartphones, tablets, and other USB devices -- so if you need some extra juice when traveling or camping out on a long flight home from overseas, this is your go-to product!
The travel mirror RIKI Powerful is the perfect combination of great lighting and a portable phone charger, aka the ultimate travel companion. The built-in slim & protective cover converts into a stand for touch-ups on the go, so you can look your best every time!
RIKI LOVES RIKI makes the world's best lighted mirror. This mirror is highly rated by customers and has become a favorite among many beauty enthusiasts.
It's no surprise that this product has been so popular, as it offers an array of features that make it stand out from other mirrors on the market. The premium & durable high-quality LEDs offer 5 brightness levels for different occasions and it is shatterproof & scratch resistant so you can use it every day without worrying about damage.
If you're looking for something more outstanding, we've got you covered. The RIKI POWERFUL Sparkle Version is now available in limited quantities and features hundreds of hand-crafted rhinestones overlaid on the protective case. It will make a statement in any space!
Now, you can take your shine everywhere you go! Stay charged & flawless all the time.