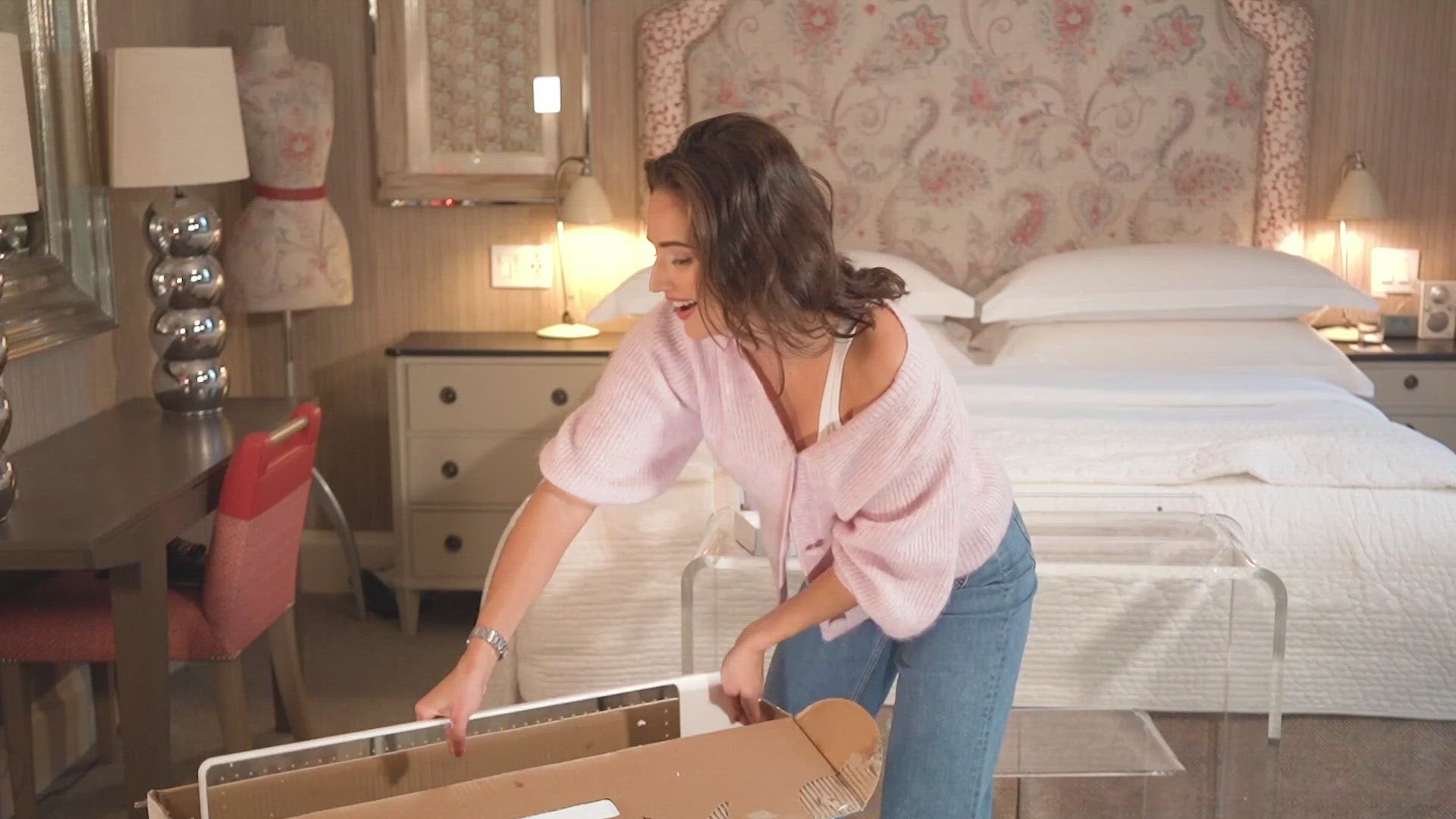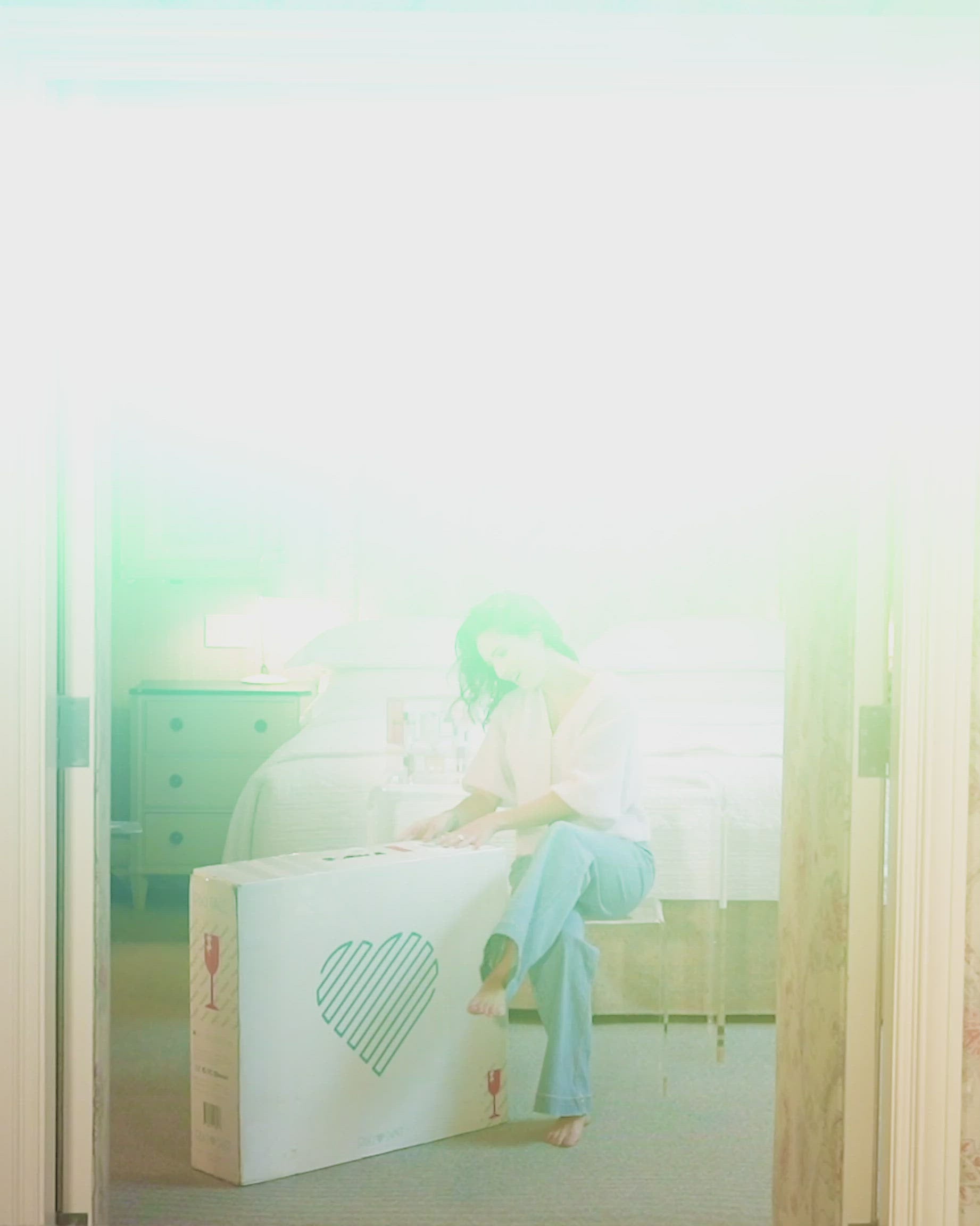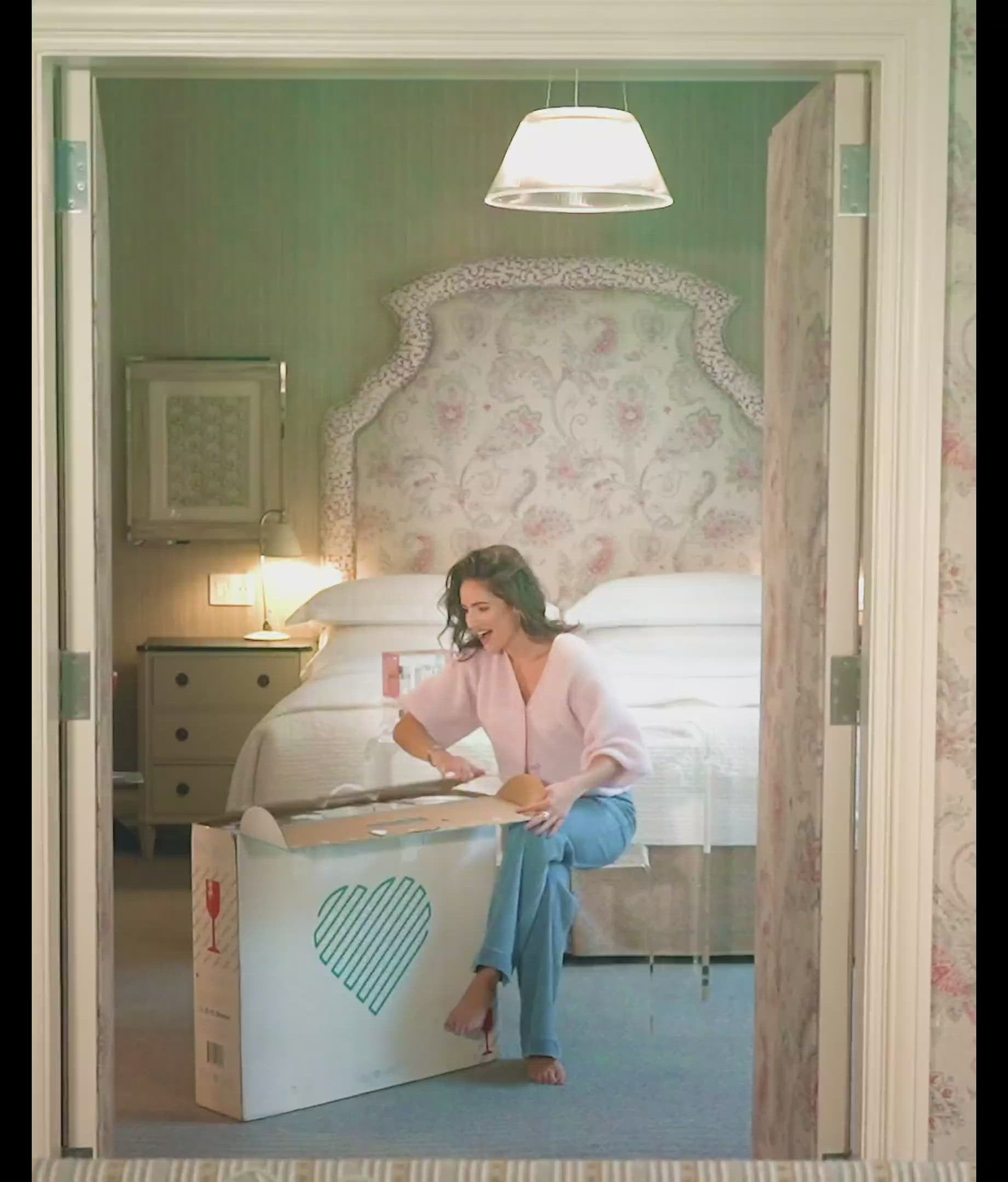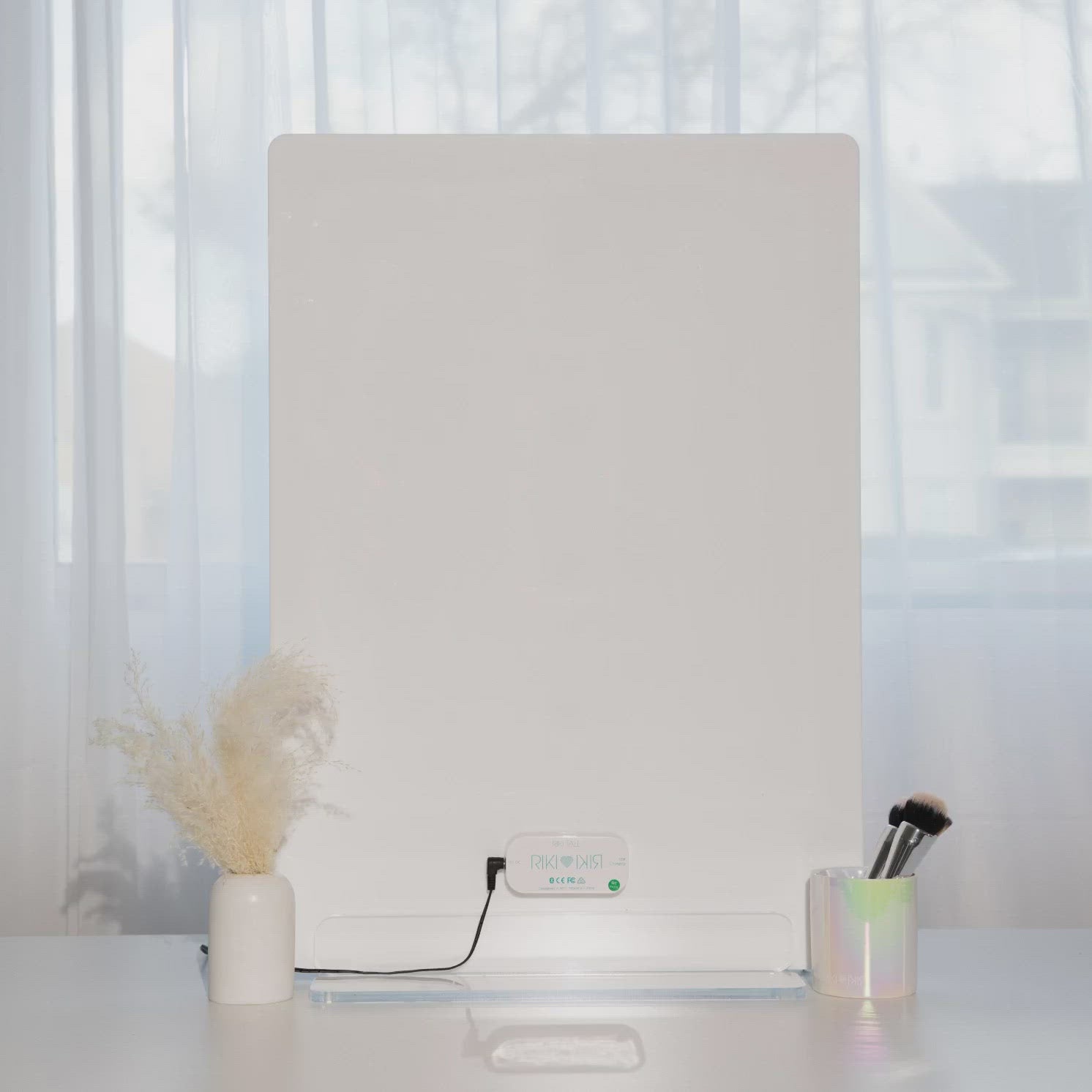 Features:
• Customized HD Daylight lighting
• Dual voltage 100-240AC (Use in any country)
• Ultra Thin: 1/8"/2,9cm
• Five stage dimming
• Bluetooth selfie function
• Virtually zero heat generation
• Remote control for power, dimming, and selfie function
• Weight: 14lbs/6.4kg

The RIKI TALL includes the following:
(1) RIKI TALL lighted mirror (28"L x 20" W x 3/8" D) (72*51*1cm)
(1) Acrylic Stand (16"L x 8"W) (41*20cm)
(1) Magnetic phone clip 
(1) Magnetic 5x magnifying mirror
(1) Lightweight power supply
(1) Remote Control
Have you been craving a true luxury vanity experience, but you're concerned about quality and the setup requiring two men and eight hours? You keep waiting hoping to find a meticulously crafted and show-stopping design. You've found it. The GLAMCOR Power Vanity is a purpose-built makeup vanity designed to capture the hearts of beauty enthusiasts and the desires of an influencer.

 It is so well thought out, and it's perfect in every way. Here's why:

Our carveout is an ergonomic feature.

 

It's important that you get up close to the mirror, but it's never comfortable. The carveout lets you comfortably lean into the mirror without hyperextending your back. It's a major comfort value, especially if you need magnification detail. (See our Hollywood Mirror magnetic mirror feature).
Our top drawers

 

under the ultra-clear glass top have actual useful space. Stand up your lipsticks or organize your palettes neatly.
It's powered.

 

Plug the vanity into a nearby outlet and power up two AC and USB outlets. You'll never need to worry about another power cube for charging your phone or running an extension cord for using hair tools.
Premium hardware.

 

Our upscaled crystal knobs are the best in all design classes.
The cable pass

 

keeps your look streamlined without unsightly cables draped and hanging.
Mounting for GLAMCOR lights

 

along the back of the vanity immediately transforms your vanity into a production studio. Start filming seriously for YouTube, TikTok, and Instagram. Add side lighting, an extra phone mount, a fan, and more just by using the GLAMCOR mount system.
Eight corners leveling feet.

 

Get a perfect, level vanity by adjusting the height of each base corner. Don't worry about uneven floors.
Built-in mounting system

 

for our Hollywood mirrors.

 Our sleek vanities come in two distinct finishes:

Pristine Pure White
Opulent Elegant Mirrored

Each are available in a compact Small Version, offering five drawers on one side, or the expansive Large Version with nine drawers.

 
SHIPPING
• US shipping address:
Ships the following business day from the day your order is placed.

• Outside the US:
Ships same or following business day by DHL Express.

WARRANTY
One (1) year unlimited unconditional warranty for manufacturer's defect, loss of functionality, parts, shipping, and service. 
RIKI TALL
Sale price

$393.75 USD
Regular price

$525.00 USD
You Save 25% ($131.25 USD)
(/)
---
RIKI TALL is a best-selling LED vanity mirror, a social media favorite, and a vanity goal. The ultra-thin and lightweight frame takes little to no space on your vanity, helping keep it streamlined, clutter-free, and Instagram-worthy. ❤️

With five dimming stages and a round magnetic 5x magnifying mirror for close-ups, your makeup will always be fabulous. Perfect for makeup bloggers, influencers, and makeup lovers alike, the Bluetooth selfie function and magnetic phone holder allow you to take effortless photos and create or stream quality videos with the included remote control in hand.
RIKI TALL is sleek, modern, and as glamorous as vanity mirrors get. Not only will you want to take flawless selfies with it, but we promise you'll want to show it off!
Choose options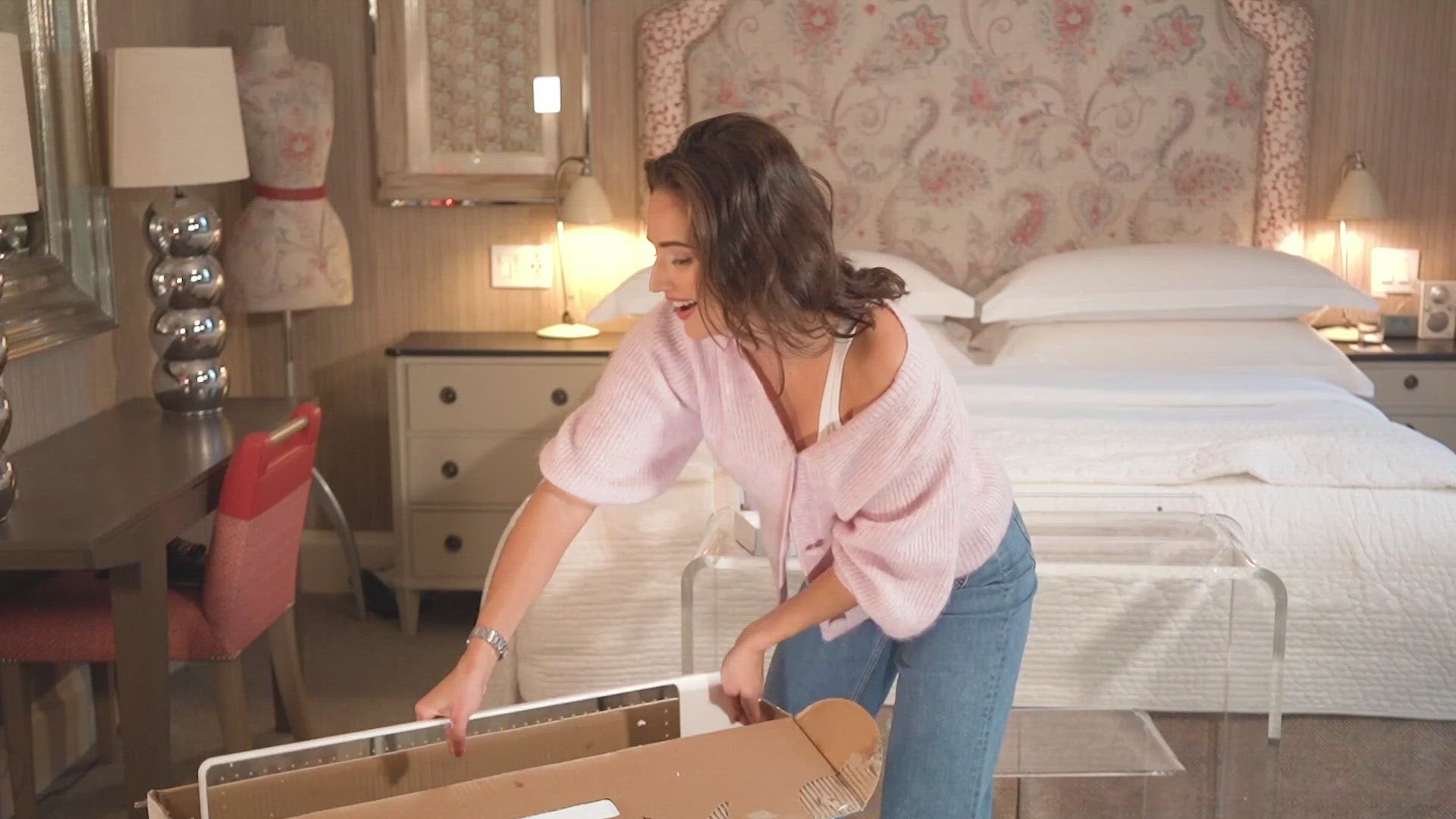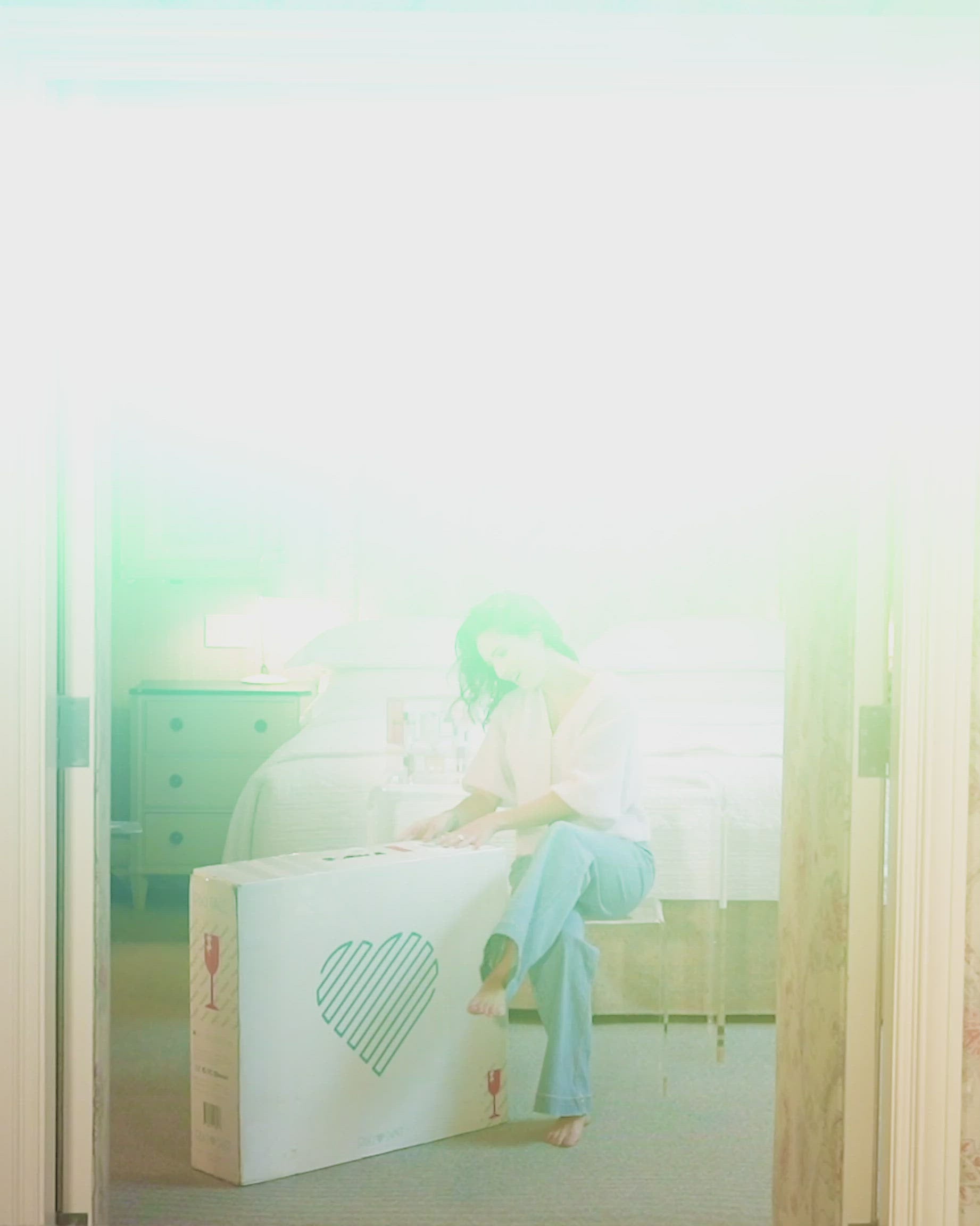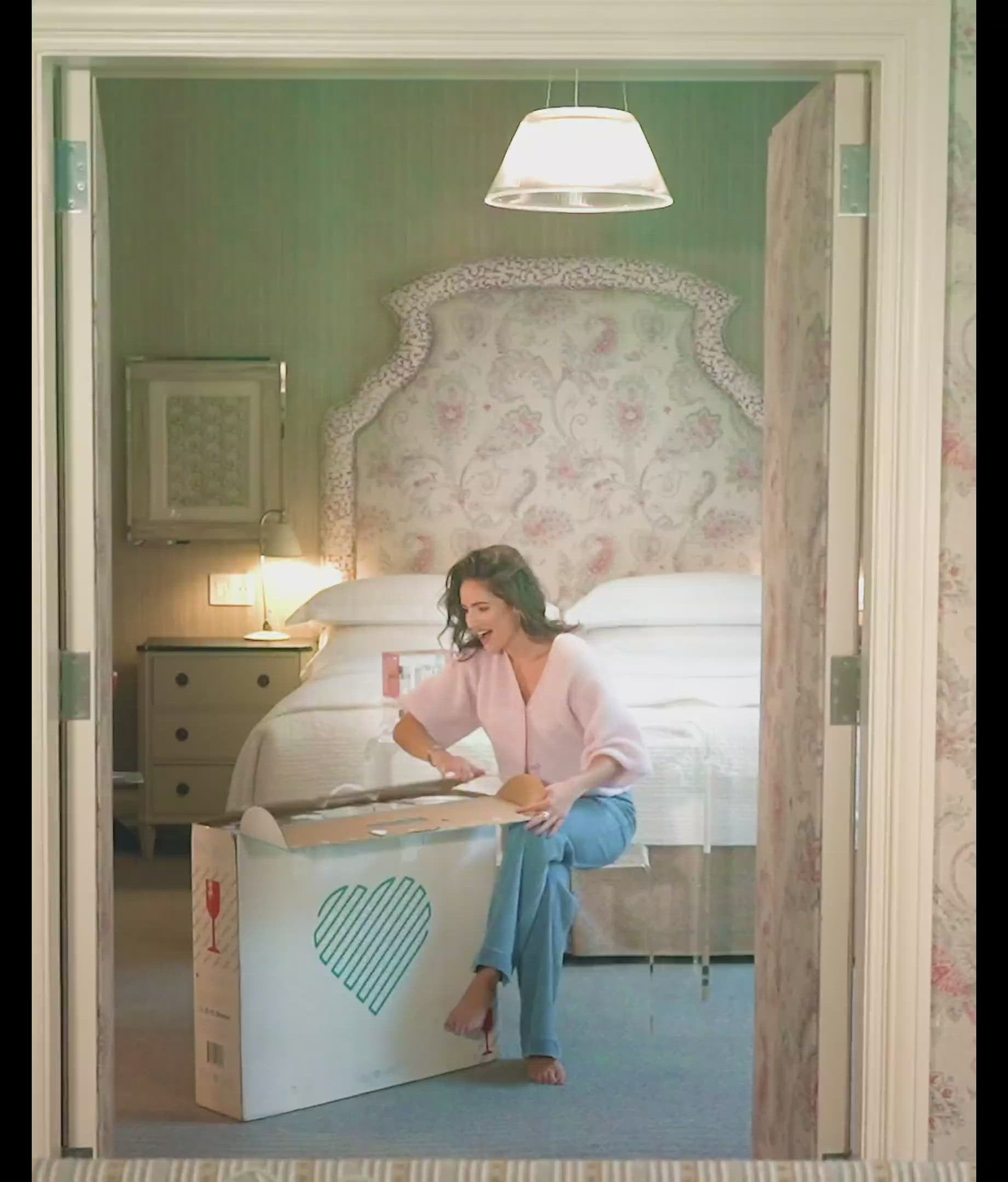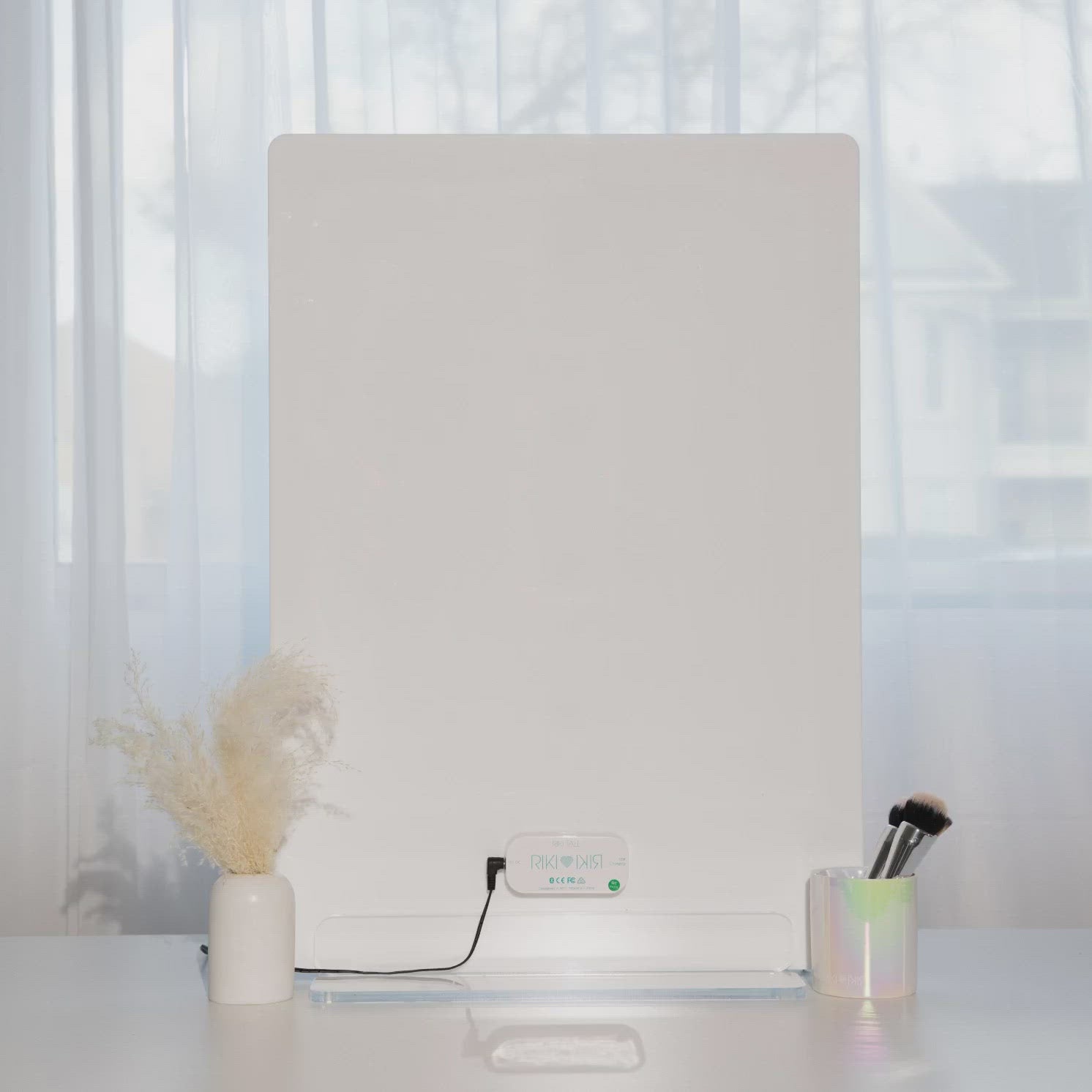 RIKI TALL
Sale price

$393.75 USD
Regular price

$525.00 USD
You Save 25% ($131.25 USD)
Sale price

$393.75 USD
Regular price

$525.00 USD
You Save 25% ($131.25 USD)
(/)
---
View details