YOUR FAVORITE LIT TRAVEL ACCESSORY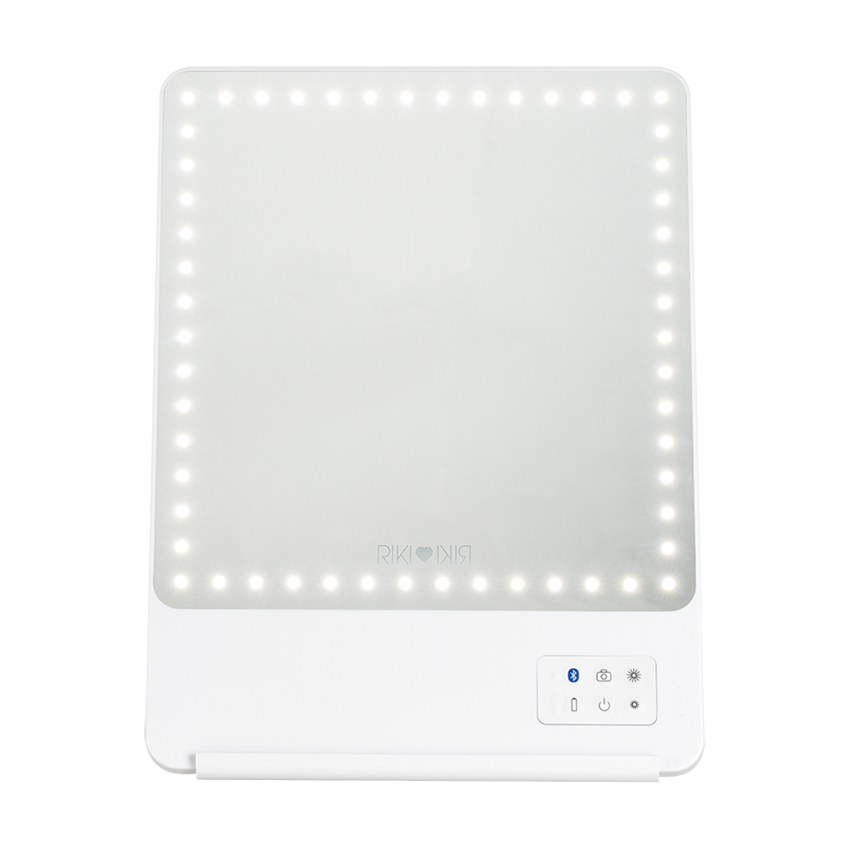 RIKI SKINNY
RIKI SKINNY will be your ultimate travel companion. She's lightweight at 1.5lbs & thin enough to fit into any carry-on. She also has 5 brightness settings, so no need to struggle with hotel lighting ever again! Always have flawless lighting for your makeup routine and perfect selfies.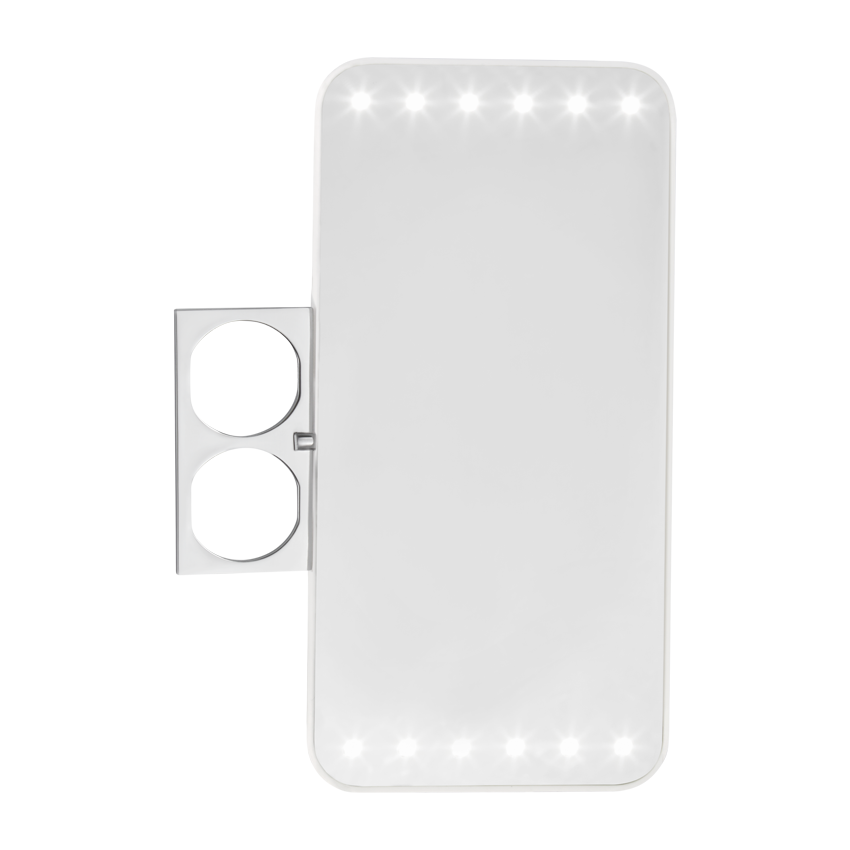 RIKI CUTIE
RIKI CUTIE is for makeup-enthusiasts-on-the-go. It's a lightweight pocket mirror with LED lights. Touch-ups are much easier to achieve with its wearable, patented retractable ring and three dimming stages. You can use both hands to apply your makeup hassle-free!
RIKI COLORFUL
The RIKI COLORFUL is an LED travel makeup mirror and magnetic palette in one. With our custom depotting tool, you can carefully remove your favorite color pans from different palettes and stick them to the magnetic palette. If your pans are made of plastic, there are cute magnetic stickers included to apply to the bottom of your pan.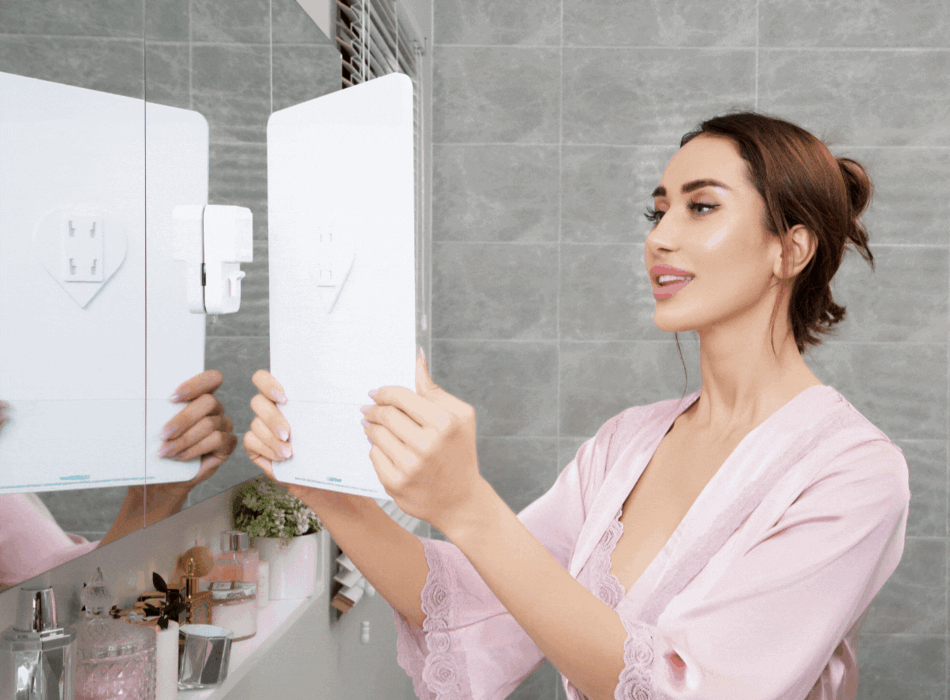 RIKI SUCTION CUP
Accessorize your RIKI SKINNY with our NEW SUCTION CUP attachment! Travel with your RIKI SKINNY in style. Our SUTION CUP allows you to mount your RIKI mirror on any glass surface for perfect lighting anywhere - even the most horribly lit hotels.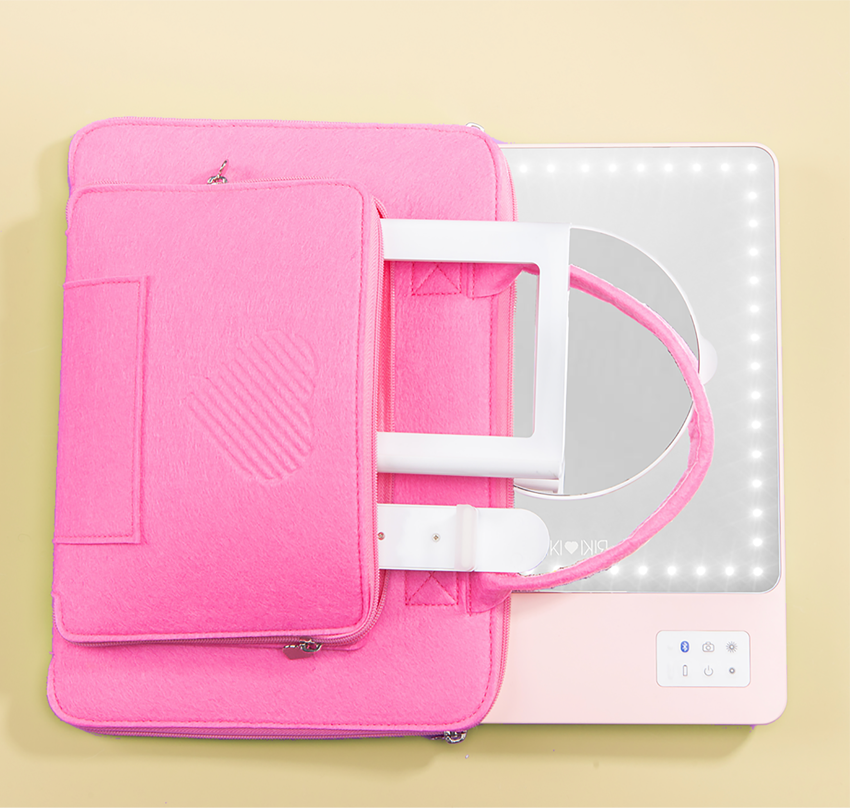 RIKI FELT BAG
Carry your RIKI SKINNY with style and confidence. This carry bag is soft and durable. It has sturdy handles and two-way silver zippers for easy access. The stylish bag snugs the RIKI SKINNY in all the right places. The RIKI SKINNY accessories - stand, magnetic magnifying mirror, and magnetic phone clip - can all be packed together in this bag that is available in grey, navy blue, and hot pink.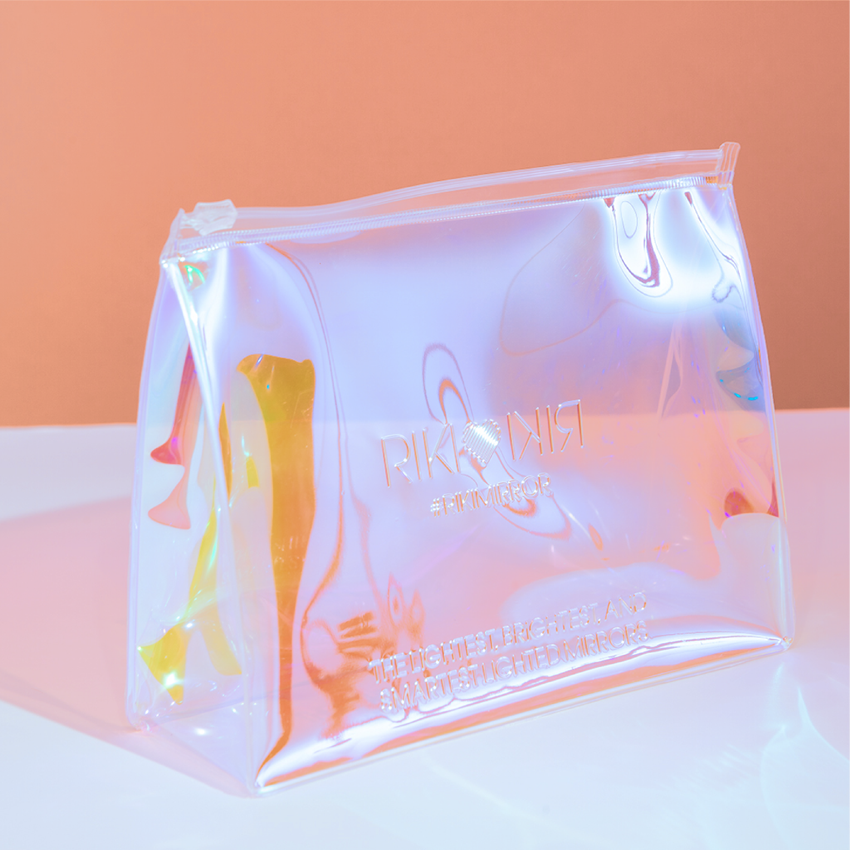 RIKI MAKEUP BAG
In a glam iridescent vinyl, this makeup bag was made for tossing into your purse or stashing your RIKI CUTIE or SUPER FINE and cosmetics. Cute and easy to clean, it's perfect for travel.